AWS Joins the Cloud Native Computing Foundation, Boosting Kubernetes Momentum
Aug 9th, 2017 8:34am by
Amazon Web Services (AWS) has joined the Cloud Native Computing Foundation (CNCF), a move that suggests that enterprise cloud providers are taking CNCF's flagship orchestration engine Kubernetes very seriously indeed as a potential disruptor to their proprietary container-based services.
"Many CNCF projects already run in the AWS Cloud, and we are excited to join the foundation to ensure that customers continue to have a great experience running these workloads on AWS," wrote Adrian Cockcroft in a statement. Cockcroft is the AWS' vice president of cloud architecture strategy at AWS who will join the CNCF governing board.
In signing on as a platinum partner, AWS is one of the last major cloud providers to join CNCF, alongside Microsoft, Google, IBM, and Alibaba.
CNCF's flagship project, Kubernetes, provides a cloud-independent platform for managing the production-scale operations of containers. Although the open source software was originally developed and released by Google in 2015, the company quickly set up a foundation to independently manage Kubernetes.
CNCF has since taken on a number of additional open source projects that work well in the Kubernetes' "cloud-native" architecture, including Prometheus for monitoring, Fluentd for logging, gRPC for communications, and CoreDNS for service discovery.
Although the AWS provides container orchestration capabilities within its own Amazon EC2 Container Service, organizations appear to be showing an increasing interest in using Kubernetes as a way to avoid locking their operations into a single cloud provider.
Enterprises like Box, Ticketmaster, GolfNow, Comcast, Goldman Sachs, eBay, Pokémon GO, SAP, and Wink all use Kubernetes, according to the CNCF. And according to RedMonk data, more than 71 percent of the Fortune 100 use containers, with more than half of those are running their applications on Kubernetes.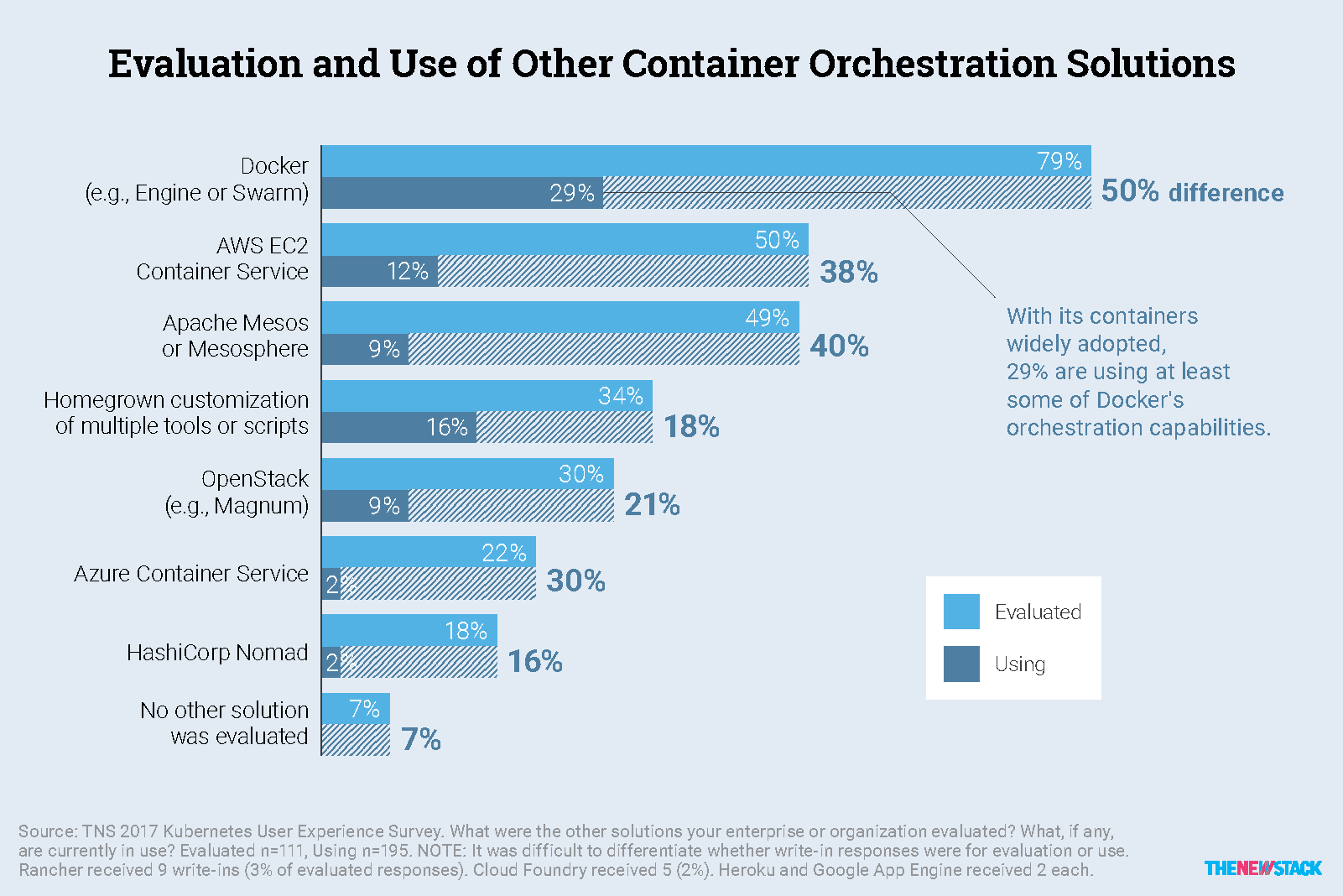 Cloud native architectures can offer organizations much more flexibility and developer productivity, argued Cockcroft in a blog post explaining why AWS joined CNCF. "Deploying applications that span multiple data centers is a relatively rare and complex-to-implement pattern, but cloud native architectures treat multi-zone and multi-region deployments as the default," he wrote.
AWS is developing CNI plugins that will benefit both AWS ECS and Kubernetes on AWS: https://t.co/CWxI7hdUDI pic.twitter.com/K3TYlKeH0v

— Nathan Peck (@nathankpeck) August 9, 2017
Prior to joining AWS, Cockcroft was on the engineering team for Netflix that used cloud-native architecture patterns to scale that company's services on AWS.
This is not AWS' first foray into container standards work. The company was a founding member of the containerd project, an effort to develop a vendor-neutral container runtime standard, now also managed by CNCF.
TNS analyst Lawrence Hecht contributed to this story.
For further discussion on AWS/CNCF, listen in to the Software Defined Podcast episode on the matter here:
The Cloud Native Computing Foundation is a sponsor of The New Stack.
Feature image via Pixabay.