Beautiful Visualization: Towards a Deeper Visualization for the Data Center
Jul 17th, 2018 7:48am by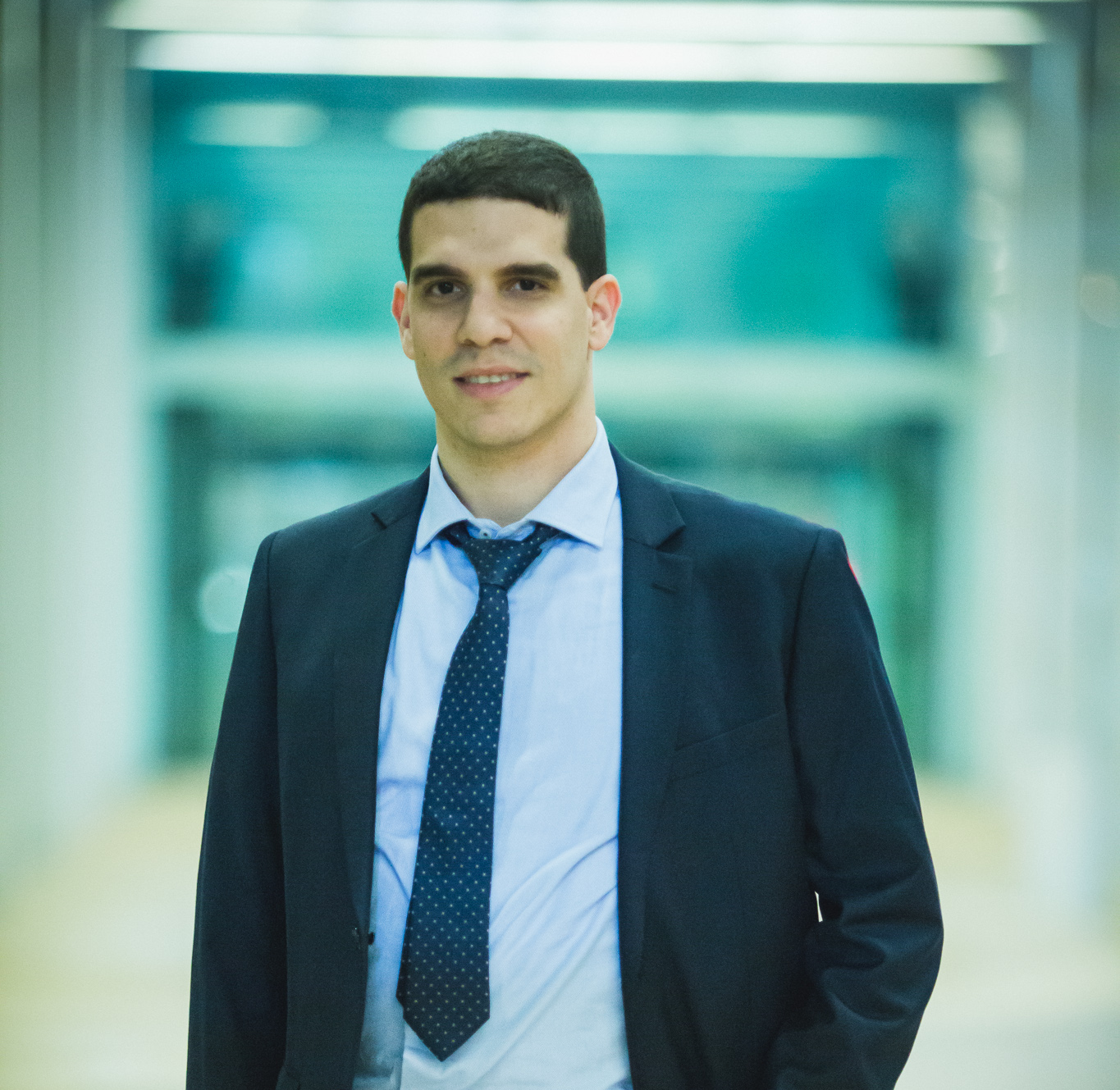 Almog Ben David

Almog is a software engineer at Alcide, focused on building a new generation of visualization tools for data centers. During his seven-year career in the software industry, Almog has worked for various startups where he has applied his passion for the development of human/computer interaction software, visualization tools and applying technology to educational development. He holds a B.Sc. in computer science from the Interdisciplinary Center Herzliya in Israel.
Alcide is a sponsor of The New Stack.
IT infrastructure continues to grow exponentially more complex following the emergence of the first public cloud offerings over a decade ago. The cloud itself has become more diverse, with workloads distributed between different providers and bare metal, virtual machines (VM) and containerized servers, while physical data centers and growing numbers of users and accounts further increase the complexity.
The obvious benefit of modern infrastructure is an incredible speed and efficiency it's enabled — leading to our highly networked, on-demand world. The downside, mostly shielded from everyday users, but all too familiar to ops teams, is that complex infrastructures are a challenge to manage and secure.
While organizational solutions, such as DevSecOps, exist to improve coordination between the various teams responsible for specific elements of infrastructure management, a fundamental problem remains: visibility (or a lack thereof).
Thanks to the increasingly dynamic nature of infrastructure, a recent study covered almost every problem DevOps teams encounter when managing hybrid clouds stems from a lack of visibility, including:
Maintaining security across all environments,
Employees using unapproved applications and services,
Keeping up with the rapid pace of change,
A lack of coordination between DevOps and security,
An inability among existing controls to provide cloud visibility.
To solve these challenges, teams need a single source of infrastructure truth to get a handle on what is going on in their environments and to facilitate the implementation of specific security policies.
Cloud Visibility Redefined
Once corporate IT began to extend beyond physical data centers to multiple cloud, platform and computing environments; visualization tools have emerged to help operations teams cope with the complexity.
These tools are designed to offer a map of how various elements of an infrastructure work together. Teams can see their physical data centers and cloud environments, and gain an understanding of the workloads and services associated with them.
This top-level visibility is massively helpful when it comes to getting teams on the same page and enabling transformational techniques within an organizations, such as shifting to DevSecOps — but it falls short as a way to counter emerging security and operational threats. This is because now we have such a diverse pool of containers, functions and service meshes, in addition to traditional IT infrastructure layers, to manage.
Organizations need a detailed, real-time understanding of not just the infrastructure layer but the applications on top of that as well as user activity. Without this complete visibility, teams remain unsure about whether their on-premise and public and private cloud environments — as well as the associated compute technologies — are secure and functioning properly in a world where security threats can evolve in minutes.
Cloud Visibility Use Cases
Where traditional visualization tools provide an aerial view of the entire infrastructure, an emerging class of deep visualization tools has entered the market to solve the challenges of modern and cloud-native environments.
My company Alcide, for example, is only a couple years old and just launched its deep visualization platform within the past 12 months. Being built for infrastructures as they exist now — including newer environments like serverless — Alcide's platform offers deeper insight into today's immensely diverse IT infrastructures, whether on-premise or on the cloud, while thus eliminating blind spots traditional visualization platforms have been unable to provide. We offer not just aerial visibility but granular insight into applications and servers as well, coupled with centralized security management and a "single pane of glass" that all operations teams can work off of.
Use cases for this new type of visualization include:
Visibility for Enforcement: With a single point of view into the centralized security policies, users can easily set and enforce policies that ensure more comprehensive security and cut down on problematic user behavior;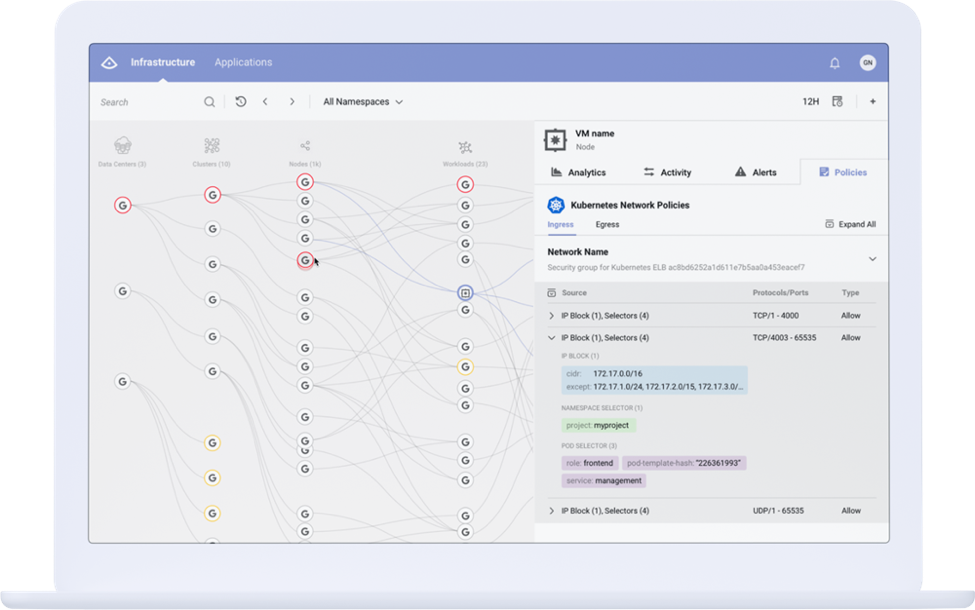 Visibility for Threat Intelligence: the ability to report on suspicious traffic based on IP or DNS reputation and to block bad and forbidden connections, thus helping to mitigate potential vulnerabilities and threats to sensitive workload data and applications;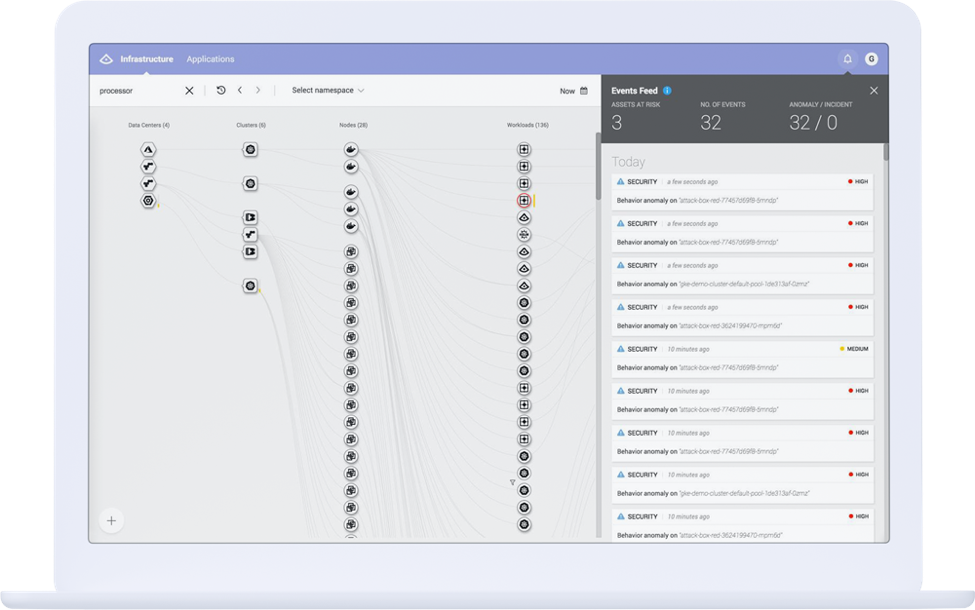 Visibility for multiple accounts and regions management: previously, monitoring and managing multiple and different cloud environments across a variety of accounts has been done without any centralized visibility. Our tool provides a single source of availability into every cloud — and all the data within — regardless of the region. The end result is thus a greater peace of mind security-wise, while DevOps has more control.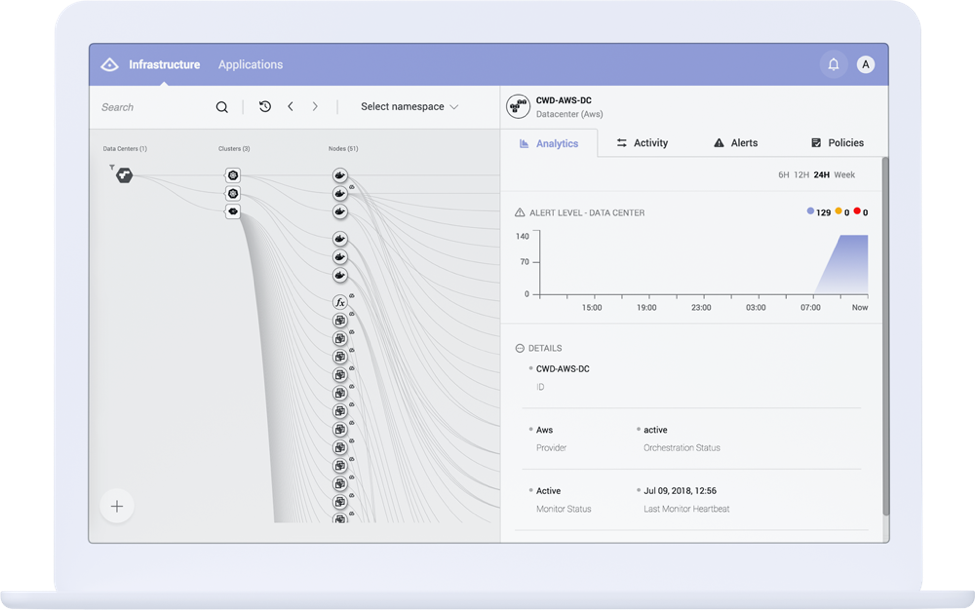 Visibility for application monitoring: without real-time visibility into microservices, malfunctions can happen in a flash. It's critical to know which services are being activated and when, in order to gain insight down to the workload, instance and function level. Additionally, understanding network behavior, including calls to external service providers, helps to eliminate security vulnerabilities and operational issues.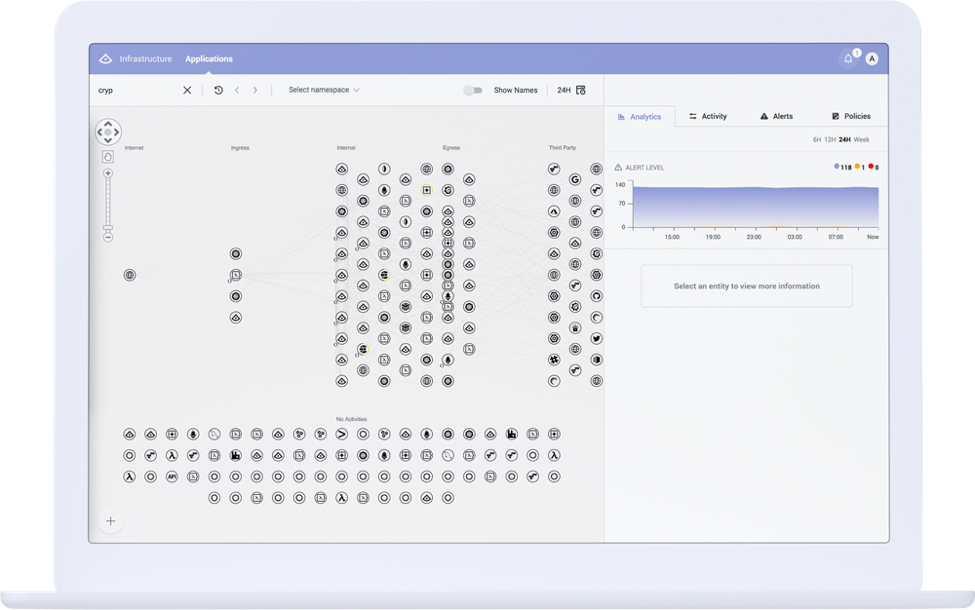 At Alcide, we recently announced a new release of our platform aimed at broadening the scope of the visualization we deliver. We've also extended visibility into AWS Lambda and Permissive AWS Security Group changes while enhancing the ways that users receive critical alerts via Slack and Splunk integrations as well as a new Threat Intelligence Feed. This ensures our users never miss a change in their infrastructures, regardless of how complex.
While more traditional visualization tools provide a high-level view into infrastructures and different cloud environments, tools like Alcide go much further by offering a more consolidated top-level view as well as far deeper insight into the actual behavior of applications and environments. The result is greater efficiency on the ops side and peace of mind for security, which is increasingly critical to the success of modern cloud-native businesses.
Feature image via Pixabay.