Canonical, Rancher Rustle Up Kubernetes Cross-Cloud Capability
Dec 7th, 2017 8:48am by

Canonical and Rancher Labs have partnered to release Cloud Native Platform, a turn-key application delivery offering built on Kubernetes, Ubuntu, and the just-released Rancher 2.0.
This brand new partnership between Canonical and Rancher makes possible complete end-to-end Kubernetes automation, according to the two companies. Canonical's Ubuntu open source K8s distro paired with Rancher's powerful container management platform is designed to create a new, and truly seamless, single workflow management portal for every step of the software development cycle. The company unveiled the software at The Cloud Native Computing Foundation's Kubecon, held this week in Austin.
It was, according to both organizations, a natural partnership. "We clearly appeal to the same crowd — modern, cloud-native developers," said Dustin Kirkland, Canonical's vice president of product development. "Canonical sales and product teams, supporting Kubernetes to enterprise companies, encountered Rancher in any number of accounts. At the same time, Rancher Labs saw the majority of their customers and downloads happening on Ubuntu."
In fact, the partnership is already woven into everyday operations at Canonical, starting with the company's own web developers responsible for creating and updating Ubuntu. "Every single content change that happens on the site goes through a CI/CD build process, where the website is staged and tested in Rancher," explained Kirkland. "The web team chose Rancher a while back, before this partnership, because it was the best technology for the job.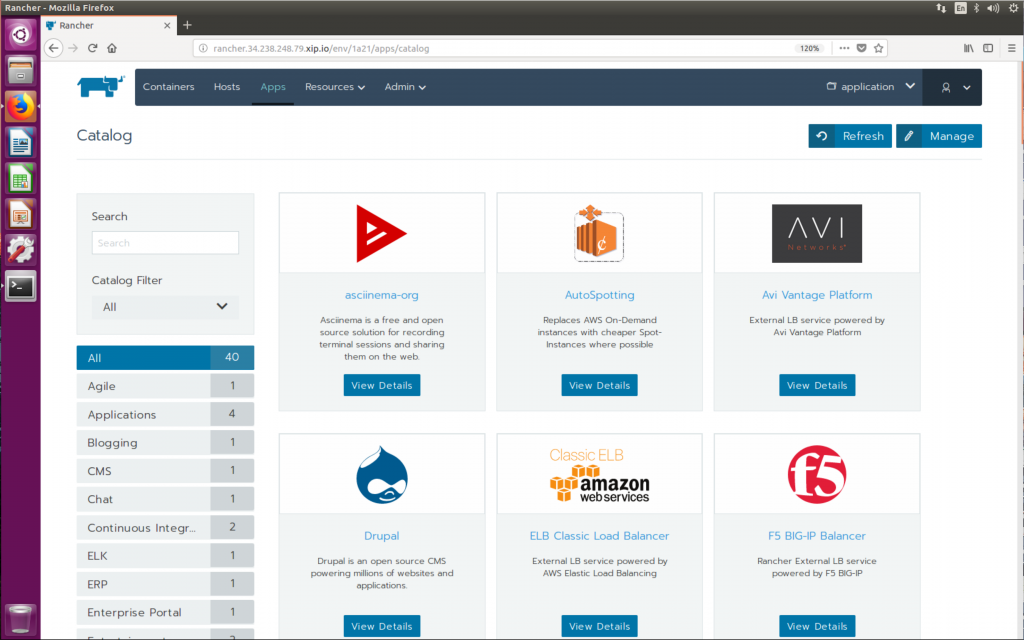 Together, Kirkland continued, they form the basis of a truly complete, end-to-end Kubernetes management software-set, called the Kubernetes Cloud Native Platform. Which only makes sense: Ubuntu is a leading OS for both public and private cloud operations, and Canonical works with AWS, Azure, Google and Oracle to optimize Ubuntu guests for containers on those clouds. Canonical also works with Google GKE Kubernetes engine to enable hybrid operations between enterprise deployments of Kubernetes and Google SAAS.
Rancher, meanwhile, offers centralized management, including features like user authentication, health checks and monitoring for optimal visibility and control.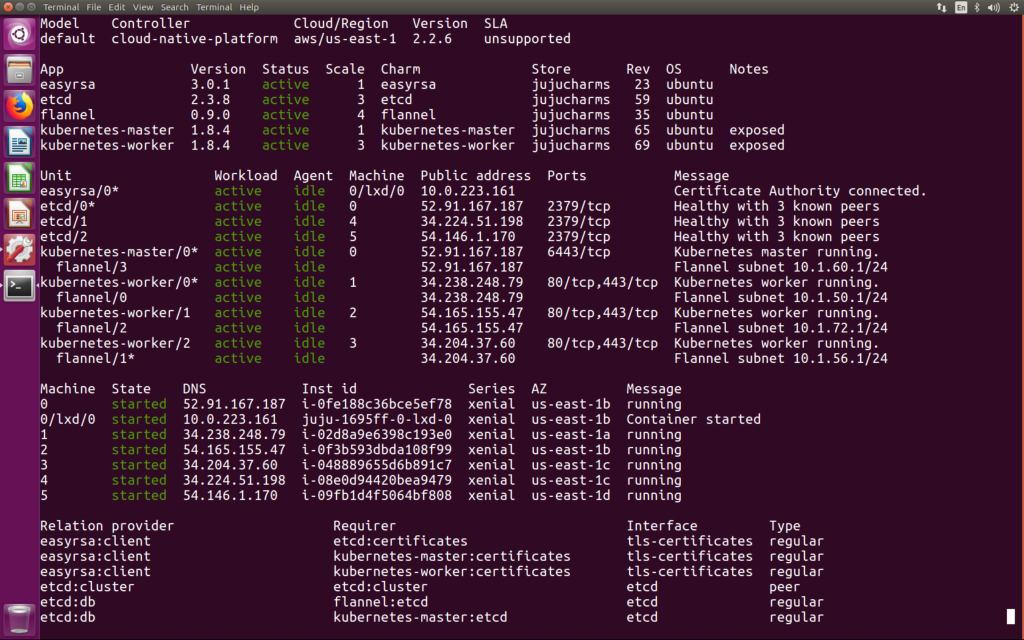 With the new platform, users will be able to stand up and manage new Kubernetes clusters using either Canonical's Kubernetes distribution — which supports AWS, GCE, Azure, Joyent, OpenStack, VMWare, bare metal and localhost deployments or a cloud-hosted Kubernetes service such as Amazon Elastic Container Service for Kubernetes (EKS), Azure Container Service(AKS) or Google Kubernetes Engine (GKE).
"Ubuntu has long been the platform of choice for developers driving innovation with containers," he said. "Canonical brings full-support Kubernetes integration services, both on-prem and on-cloud, to the table. Rancher's container management system makes it easy to adopt, run and manage containers across multiple clusters, in production, on any infrastructure.
"Together, in one united, true cloud-native platform, users can access a broad library of Docker containers and Helm charts to deploy, manage and operate containers on Kubernetes more quickly and easily than ever before."
The Cloud Native Computing Foundation, Google, and Microsoft are sponsors of The New Stack.
Feature image via Pixabay.