ContainerCon 2017 to Show Deepening Impact of Containers on Production Systems
"This year feels like the year containers came of age," said Matt Butcher, Project Lead for Kubernetes Helm at Microsoft. As the program chair for the upcoming ContainerCon track at Open Source Summit in Los Angeles, Butcher sees a host of emerging trends and topics shaping the container landscape — for instance, network performance in systems like Mesos and Kubernetes, new and intriguing container security models, and the development of cloud-native (or cloud-first) applications.
Butcher believes that, as Microsoft invests more deeply into open source projects and the communities around them, the containerized application development community is taking a leap forward in maturity, making it feasible for container orchestration technology to finally be considered production ready. We sat down with Butcher to discuss some of the forthcoming highlights for this year's ContainerCon.
What are the technical highlights for this year's ContainerCon?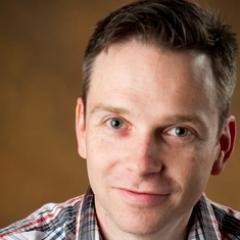 Matt Butcher
Matt is a principal engineer at Microsoft, where he leads the open source Kubernetes Helm project. He has contributed to hundreds of open source projects and has published eight technical books, as well as The Children's Illustrated Guide to Kubernetes. He will be presenting 'Seven Lessons Learned from Growing a Project Too Fast' at Open Source Summit in Los Angeles.
This year feels like the year containers came of age. Containers are causing huge buzz not only with front-line developers but also with enterprises. This year's ContainerCon schedule really reflects this. We have some great sessions by engineers who are pushing the boundaries of container tech. But we're also really excited to have sessions on integrating containers into existing large-scale deployments, including:
These sessions focus on the place of containers in the tech stack of the future. But alongside those, the schedule contains sessions along the breadth of how to use containers, how to tune up container technologies, and even how to select the right container technologies.
What sessions are you particularly excited about?
I get excited about the envelope-pushing sessions. So, the ones that really stand out to me are sessions like:
These sessions are going to challenge our assumptions about how containers can and should work. And they emphasize how much is left unexplored in this new ecosystem.
Containers are a hot topic these days, but what are even hotter topics being discussed within the container world?
The rise of Kubernetes is everyone's favorite topic right now — deservedly so. Kubernetes is reshaping the way many people look at containers as an ecosystem for complex application deployments. But network performance in systems like Mesos and Kubernetes is a field replete with innovation right now. And emerging security models are addressing the unique security considerations that containers raise.
The Linux Foundation is the world's leading home for collaboration on open source software, hardware, standards, and data. Linux Foundation projects are critical to the world's infrastructure including Linux, Kubernetes, Node.js, ONAP, Hyperledger Foundation, PyTorch, RISC-V, and more.
The latest from Linux Foundation Training
I think the most important topic area, though, is how software developers can build cloud-native (or cloud-first) applications. In architectural terms, we're standing on a new foundation, and it's enabling us to build a new kind of building.
One thing that is "less hot" — positively speaking — is the tension between the big container orchestration players. I'm happy to see some circumspect and thoughtful presentations on the strengths and weaknesses of Kubernetes, Swarm, Mesos, and others. As a broad community, we're getting better at learning from each other rather than trying to win a popularity contest.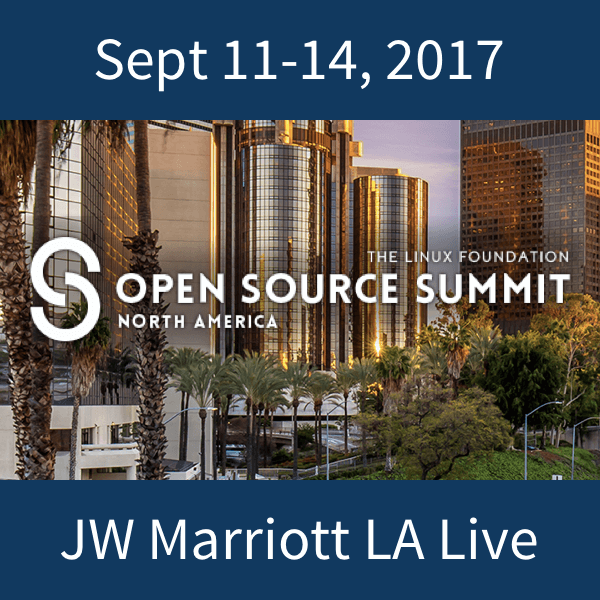 What are some of the new trends you're seeing?
This year, we're getting beyond, "Can it be done?" and arriving at, "How well can we do it?" This is a good indicator of the overall stability of a platform or family of technologies. So I think this is the year container orchestration technology can properly be said to be production-ready.
With that, though, we have new epicycles on existing topics. In my mind, storage and persistence have long been the weakest points of the container ecosystem. I'm excited to see sessions on this ranging from design patterns to low-level implementations. For example, "The Anti-pattern Wall Has Crumbled" (by Steve Wong) addresses developer concerns. And the OpenSDS panel really highlights the organized work being done to address this.
I am also happy to see continuous integration and programmatic testing bubble up as problems that need to be solved in a cloud-native way.
What else can attendees look forward to at the conference?
ContainerCon is one of those conferences that is, by design, poised to spark innovation in the field. We have such a broad range of technologies represented this year, all of them still striving to find the boundaries of our technology. A conference like this is equal parts discovery and invention: Attendees will not only find out what things exist but also what problem spaces remain open (or are just being discovered).
If there is one theme that I think runs through all of our sessions, it's this: "Explore to Innovate" — learn what's out there in order to do new and exciting things.
This story has been sponsored by The Linux Foundation.
CodeShip, Red Hat and VMware are sponsors of The New Stack.
Feature Photo of the JW Marriott L.A. Live Convention Center courtesy Marriott Hotels.