CoreOS Tectonic Sweetens Kubernetes with Azure Integration, One-Click Upgrades
Aug 17th, 2017 12:15pm by
The latest version of CoreOS's orchestration platform Tectonic builds on recently released Kubernetes 1.7 opne source container orchestration engine. It also adds support on the Microsoft Azure cloud.
Customers had been asking both CoreOS and Microsoft for Tectonic support on Azure, according to Rob Szumski, Tectonic product manager. The company also supports Tectonic on Amazon Web Services and for bare metal systems.
With Tectonic 1.7, customers can update Kubernetes with one click. It works not only from patched versions of Kubernetes (such as 1.6.4 or 1.6.7) but from 1.6 itself. "The single click upgrade necessitates no downtime," he said.
Other features:
Tectonic now offers pre-configured monitoring alerts built into the cluster through the open source Prometheus. "These are pre-configured from customers' real-world scenarios. Things like checking control-plane health, node failure, API latency — these things have been tuned and all you have to do is plug that into your PagerDuty or whatever alerting software you use," Szumski said. This release also introduces unique alerts around rolling updates for Deployments and DaemonSets.
With network policy now supported in alpha and powered by Project Calico, Tectonic enables better security and control of inbound traffic to your pods. "We've found that customers that have been testing this, their security teams are loving this for the audit-ability and cross-platform consistency of these APIs versus using cloud provider APIs that don't get down to the container level," he said.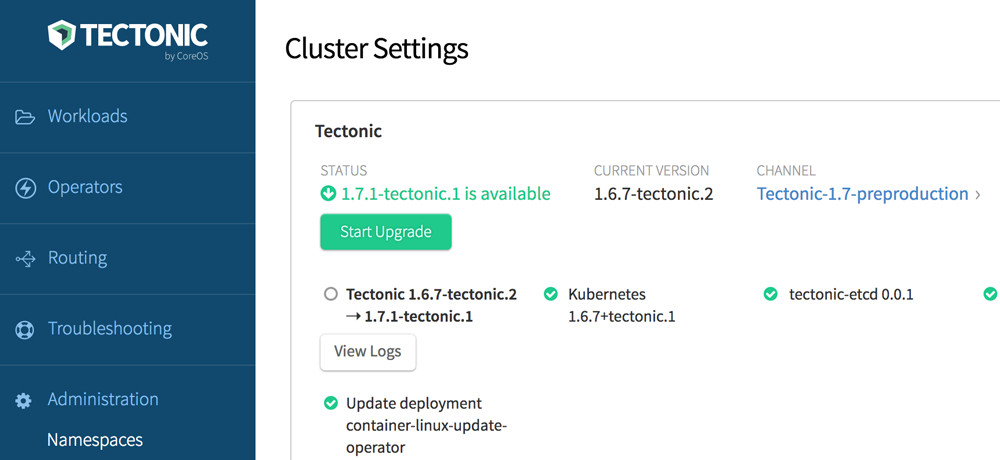 Kubernetes is one of the fastest-growing open source projects in history, used for container management by 71 percent of enterprises surveyed by 451 Research. Microsoft and AWS recently joined the Cloud Native Computing Foundation, where Kubernetes is a flagship project. In mid-July, Google touted its quick integration of Kubernetes 1.7 into Google Container Engine.
In a poll of than 200 enterprise IT decision-makers, 52 percent said they are running container management and orchestration software in production today, up from the 10 percent using a container orchestration tool at all in a 2015 study from 451 Research.
The respondents identified Kubernetes' top benefits as freeing up resources to focus on priorities, hybrid-cloud/cross-cloud support, the ability to bring your own compute and avoiding vendor lock-in.
According to RightScale's 2017 State of the Cloud report, 85 percent of enterprises have a multi-cloud strategy. And Azure has been growing rapidly, nearly doubling its market share over the past year.
"I think we're delivering on a true hybrid story," Szumski said. "The automated operations we can do with Tectonic means you can have an extremely consistent install between an on-prem data center and Amazon and Azure and move workloads between them [with] the Kubernetes API."
Most of CoreOS' customers run hybrid cloud operations, Szumski pointed out. As a result, they are looking to streamline multi-cloud operations so that their developers have a single interface, rather than one for each cloud or on-prem deployment. "These engineers can start collaborating on strategies that are common between teams and the infrastructure owners know how to triage these clusters even if they are on different platforms," he said.
Going forward, the Tectonic team will be doing around monitoring and more application tooling, Szumski said.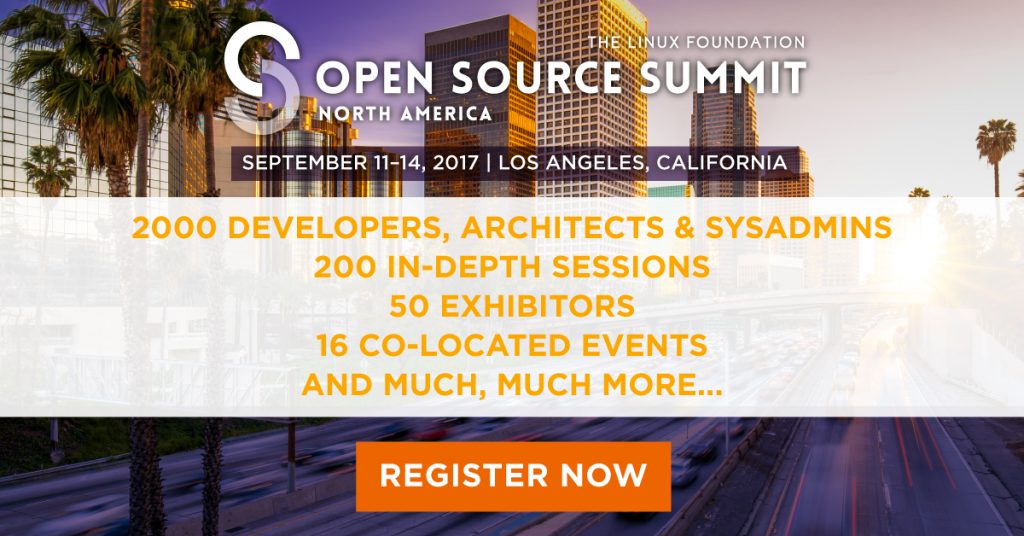 The Cloud Native Computing Foundation, CoreOS, and PagerDuty are sponsors of The New Stack.
Feature Image: "71/365" by Sarah Buckley, licensed under CC BY-SA 2.0.