Eclipse 2017 Mania: All the Data
Sep 3rd, 2017 5:00am by
The eclipse is over — but the data science is just beginning.
We're now counting up the aftermath, with dots of data representing all the humans who'd wanted to watch the moon passing over the sun, and marveling at the numbers of people who turned down the real-world spectacle for a chance to watch it online. Humanity brought some cutting-edge technologies to bear on the event, along with some tried and true classics.
In many ways the eclipse showed us what the internet is really good for: information sharing, global collaboration, and some hearty communal celebration.
Here's some interesting metadata about what exactly happened on August 21.
The total solar #eclipse reaches Charleston, SC, at 2:46 PM ET — 10 minutes from now. https://t.co/oscdGihT3E #Eclipse2017 pic.twitter.com/VCb6WZY2oE

— NASA Sun & Space (@NASASun) August 21, 2017
NASA estimates that hundreds of thousands of people attended live eclipse-watching events, citing "a festive atmosphere, with signs, mascots and cheering." But the eclipse was also broadcast on the enormous Toshiba Vision screen over Times Square, and much of the excitement was spread online, with Twitter reporting more than six million people sharing eclipse-related tweets.
In acknowledgment of the growing interest online, the official @NASAMoon account on Twitter even "blocked" @NASASun, in what became the most-shared tweet in the history of NASA, with 192,960 retweets and 391,540 likes. Not to mention gaining @NASAMoon 27,000 new followers, an increase of nearly 50 percent.
Fortunately, minutes later the two celestial bodies brought their differences to a happy resolution.
Let the Sun shine ☀️ @NASASun, I unblocked you in the sky and on Twitter :) #SolarEclipse2017

— NASA Moon (@NASAMoon) August 21, 2017
Perspective
NASA has now also released a new video of the Great American Solar Eclipse as seen from space, including footage from their Lunar Reconnaissance Orbiter circling the poles of the moon, their Solar Dynamics Observatory satellite and from the International Space Station. Other satellites in the video show a darkened shadow over North America as the globe spins obliviously. To one ESA/NASA satellite — the Solar and Heliospheric Observatory (SOHO) — the moon appears too small to cover the entirety of the sun.
It's #SunDay! Eclipses help us study the Sun by revealing the inner corona (the gray ring in this composite) https://t.co/M1rZTKMhV5 pic.twitter.com/0a0SDTHoSq

— NASA Sun & Space (@NASASun) August 27, 2017
Yet when the big moment finally arrived on August 21, "even we were a bit blown away by the sheer magnitude of response," NASA said in a statement, calling it "by far the biggest online event NASA has ever measured."

Over at DigitalGov.gov, the federal digital analytics program had declared NASA's during-the-eclipse webcast the single largest government web event that it's ever measured since its 2012 founding. A whopping 40 million viewers streamed the live broadcast from NASA.gov — or watched it through various social media platforms like Twitch and Periscope. And there were 27 million unique views on Facebook alone (both before and after the eclipse), while NASA's "Eclipse Live" page had 12.1 million unique views, "peaking at between two and three million simultaneous views."
"With more than 90 million page views on nasa.gov and eclipse2017.nasa.gov, we topped our previous web traffic record about seven times over…Some of the top viewing areas were outside of the total eclipse areas, suggesting we helped people across America share in the excitement."
NASA's site offers a case study in how to welcome online visitors with useful and unique information, and its web presence was well-positioned to take advantage of this spike in interest. On their web site, NASA even shared .STL files for 3D printers to generate a pinhole projector camera shaped like the USA. (Or in the shape of your choice.)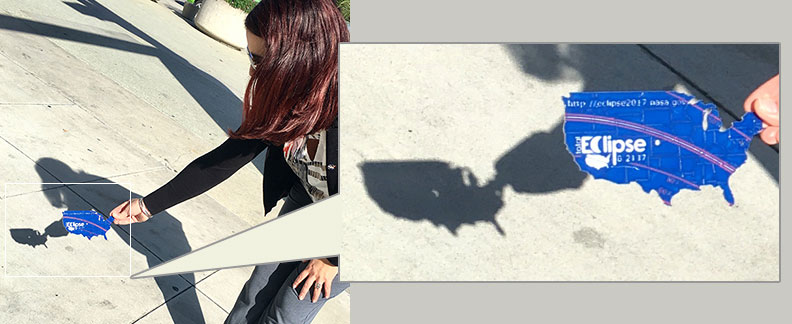 And it seemed like NASA kept coming up with new ways earthbound eclipse-watchers could share their enthusiasm.
At 2:25pm EDT (11:25 PDT) on Monday, August 21, wave at the Moon! And I'll take your picture. #Eclipse2017 https://t.co/ZDbzzU8KxB pic.twitter.com/H6f5HFIP3a

— NASA's Lunar Reconnaissance Orbiter (@LRO_NASA) August 16, 2017
NASA's "Eclipse in Six" page is still challenging visitors to compose six-word descriptions of their experience for inclusion in a time capsule to be opened on April 8, 2024 — the date of the next total solar eclipse across America on April 8, 2024. "I was stunned at its beauty," reads one example on NASA's site.
Besides a web form, eclipse fans could also submit entries on Twitter using the #Eclipsein6 hashtag. The agency also invited people to submit #EclipseDance videos on Instagram (as well as Twitter and Facebook) — which turned out to be mostly happy people jumping up and down
#EclipseDance pic.twitter.com/JPlWxyzfR0

— Dinah McGowan (@DinahMcGowan4) August 21, 2017
#eclipsedance Totality in Nantahalla National Forest, NC! pic.twitter.com/KJTRtXQCH7

— Rebecca. (@darthbecca) August 21, 2017
https://twitter.com/Sutton_Dance/status/899697177013997568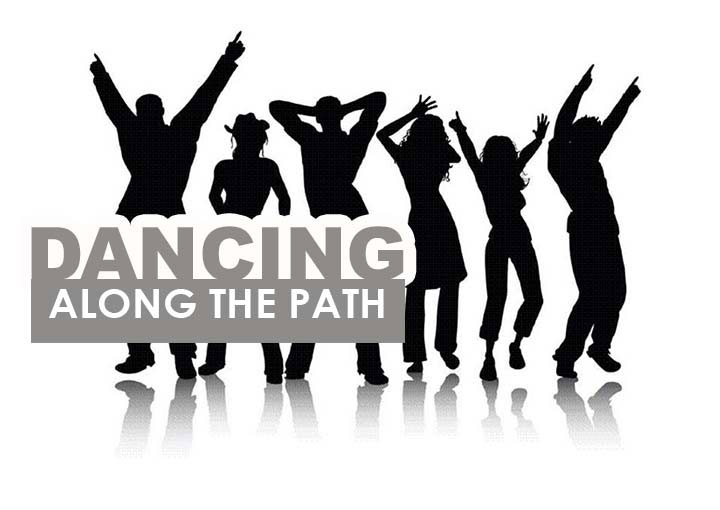 And NASA is also creating a massive collaborative document of the moment — by collecting everyone's eclipse photos together into a giant Flickr gallery. 2,109 people have already contributed over 3,000 photos.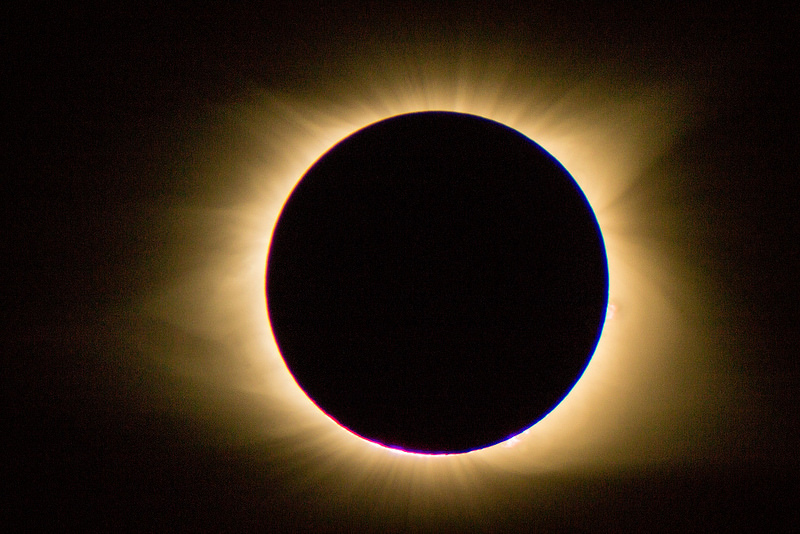 Now NASA is also plugging the upcoming International Observe the Moon night on October 28 — "an annual worldwide public event that encourages observation and appreciation of the Moon" — by reminding visitors that the moon was "the central player" in the total solar eclipse.

But not all the data on the eclipse's phenomenal popularity was coming from NASA. The music magazine Billboard magazine noted that 34 years after Bonnie Tyler released "Total Eclipse of the Heart," it surged in popularity with 31,000 digital downloads during the week, giving it its first-ever appearance on Billboard's Digital Song Sales charts (in the #13 spot). And as planned, 66-year-old Tyler spent the morning belting out her hit on a Royal Caribbean cruise, having the crowd join in on the course.
Billboard reports there was also a sharp increase in downloads for Manfred Mann's Earth Band's "Blinded By the Light," as well as other sun-related songs like Pink Floyd's "Eclipse" Creedence Clearwater Revival's "Bad Moon Rising," Soundgarden's "Black Hole Sun," and the Beatles' "Here Comes the Sun."
And some people found their own ingenious ways to commemorate the occasion. For example, while the ISS was watching the Eclipse from space, earthbound fans were watching the ISS.
One of our favorite videos shows the excitement when a team of young photographers positioned themselves in a 40-acre patch of farmland in Crowheart, Wyoming — population: 141. Not only would it experience two and a half minutes of total darkness — but they'd calculated that as the eclipse began, their filter-equipped camera lenses could also spot the International Space Station as it passed in front of the sun.
"The math worked," one of them cheers happily in a video on the SmarterEveryDay YouTube channel. It's since racked up nearly 1.5 million views. And the aspiring photographer who captured the photo, Trevor Mahlmann, is now selling prints of his photo, as well as mouse pads, phone cases, coffee mugs, and even playing cards.
NASA shared their own movie of the same moment — taken 243 miles to the northeast in Banner, Wyoming.
Station transits sun at 5 miles per second in video taken at 1,500 frames per second with high-speed camera from Banner, Wyoming. pic.twitter.com/x6NNvCc0Af

— International Space Station (@Space_Station) August 21, 2017
NASA also shared its own photos of ISS crossing the sun, taken from the Northern Cascades National Park in Washington, noting that the ISS is hurtling through space at five miles per second — roughly 18,000 miles per hour — with its crew of six.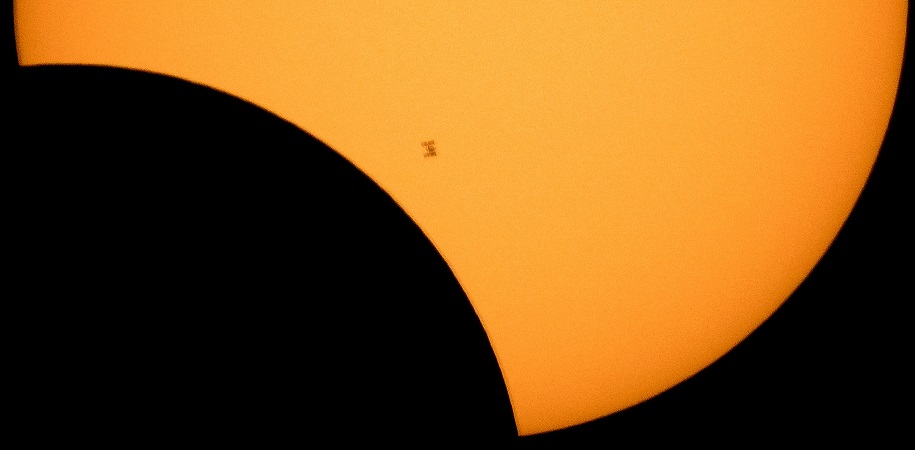 For the Ages
Maybe it's all a reminder that it's humans who make this happen — who record the data, share the data, and pass it along to generations to come. And maybe history will remember that in the end, the eclipse became a glorious instance of internet-enabled sharing that will linger online for generations to come — all the information and all of the good old-fashioned human enthusiasm.
Destin, the host of the YouTube show, was so excited by the space station transit that he forgot all about photography — even leaving the lens cap on two cameras. "I totally botched up all my photography," he says in his video, "and I don't really care… I had made up my mind ahead of time that no matter what happened with the photography, at max eclipse I was going to drop it all and go spend time with my family.
"Which is exactly what I did, and it was really cool."
---
WebReduce
Feature image from National Park Service.