Finding the Right Fit with Data-Driven Applications and Cloud Foundry
Nov 13th, 2017 2:00pm by

Finding The Right Fit With Data-Driven Apps And The Connection To Cloud Foundry
How do data-driven apps work in context with Cloud Foundry? That's a question that is starting to surface as technologies such as TensorFlow are getting more attention from developers who are eager to explore the boundaries of how data can be used to drive a new generation of apps and services. On today's episode of The New Stack Makers podcast, Pivotal Principal Product Manager Scott Truitt spoke with us at Cloud Foundry Summit Europe to learn more about how data-driven applications are being put to use in today's businesses.
Truitt gave the example of a project he had worked on with Google, a retail demo using Google Cloud Platform and TensorFlow, which took a tweet and turned it into a personalized offer. As a result, Truitt noted that data-driven personalization is no longer ensconced in a one-size-fits-all application, but one that is dynamic, always learning and evolving.
"We started to see this pattern emerge in which data as a walled garden was not going to function anymore," Truitt said. "To increasingly blur those lines and pull them together in an agile workflow is really interesting to me."
In This Edition:
2:19: The philosophy of building opinionated systems.
4:16: Managing data as diplomacy, and what are its gates and constraints.
6:48: Working with data inside of middleware and platforms such as Cloud Foundry.
8:36: Understanding the value of data in the context of an application.
10:14: Pivotal's use of TensorFlow and how it has proven that digital transformation tools are ready for use by developers.
12:49: Highlighting Pivotal's data group, and its services GemFire and Greenplum.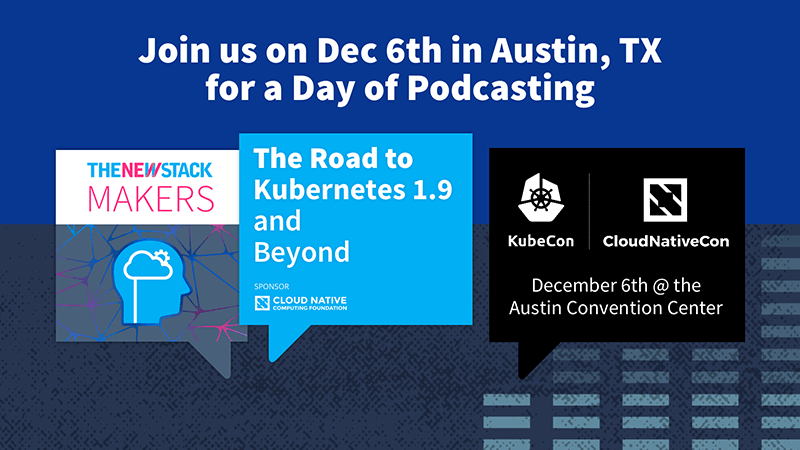 Google and the Cloud Foundry Foundation are sponsors of The New Stack.