Give Developers an Advantage with Advanced Events and Data Monitoring
Nov 30th, 2017 12:00pm by

Mark Herring, CMO, InfluxData

Mark Herring is a well-rounded silicon-valley executive with proven experience in taking complex technology and making it understandable to the broader audience. Currently, Herring is Chief Marketing Officer at InfluxData.

Before InfluxData, Herring was VP of corporate marketing and developer marketing at Hortonworks, SVP of Products at Software AG, VP of Middleware, Java and MySQL Marketing at Sun Microsystems, and VP of Marketing at Forte Software.
This contributed article is part of a series, from members of the Cloud Native Computing Foundation (CNCF), about the upcoming CNCF's Kubecon/CloudNativeCon, taking place in Austin, Dec. 6 – 8.
Today's most intriguing apps are based on ingenuity, hard work, and timing of an identified need. But even the most accomplished developers are hindered by outdated tools.
Every organization is becoming dependent on software for their competitive differentiation, so it only makes sense to equip development teams with advanced solutions that are easy to deploy and make them happy producing the most innovative apps.
With the evolution of instrumentation today, developers are faced with more data from a non-stop stream of metrics, events and time series data from sensors, containers, and microservices that they can take advantage of in providing business insight and value. With this in mind, it's important to highlight why a solution specifically tailored for monitoring, analyzing, and acting on metrics, events and other time series data is so necessary in today's fast-paced world.
New Monitoring Requirements
The technology landscape is witnessing enormous shifts that are significantly impacting monitoring efforts and requirements. Some of the landscape moves affecting developers these days include the move from monolithic to microservices architecture, and from servers to containers and explosion of IoT Sensors. All of these changes create many more moving parts that must often be monitored in real-time, whether to initiate an action, create a new business model, or for a wealth of other critical business reasons.
These trends all keep pushing the requirements of operations teams, and the definitions of what makes up DevOps monitoring. Monitoring environments can involve private and public cloud infrastructure (PaaS, SaaS, website), application and database instances, and the entire infrastructure and network servers, routers, and switches.
There is also a need to move from passive monitoring to adaptive control systems that allow organizations to identify and resolve problems before they affect critical business processes; to plan for upgrades or new service deliveries before failures occur.
To help DevOps teams in this new age of critical monitoring requirements for metrics, events and other time series data, organizations should look to advanced monitoring tools that can:
Reduce risk and failure by closing visibility gaps between different systems.
Help staff become more efficient and eliminate human error.
Decrease CAPEX and OPEX costs leveraging telemetry results.
Provide early identification of performance issues to lower impact on customers.
Analysis of metrics to reduce customer churn.
Deliver better control of infrastructure performance.
Advanced monitoring solutions can assist DevOps teams by providing a unified system for metrics and events collection and monitoring in real-time and at scale. They can also retain metrics over the long term for historical trends purposes and provide powerful search and visualization.
Considerations for Today's Workloads
Once organizations understand today's requirements for monitoring and what metrics, events and other time series data should deliver, they can better evaluate advanced monitoring solutions. Consider options which are:
Able to address today's new workload requirements: The platform of choice must be able to handle a high volume of real-time writes (usually in the millions of events per second), is built for measurement of both irregular (events) and regular (metrics) monitoring, and offers retention advantages to maintain performance and availability.
Excellent at delivery of time-based queries: The platform needs to deliver specific functions to do aggregation and summation using time-based functions directly in an SQL-like language, and allow for rapid large-range scans of many records. It should provide order ranking and limits within the query language, and deliver storage that supports those queries to deliver results very quickly.
Able to assure scalability and availability: There are benefits to a solution that is distributed-by-design and delivers multi-instance deployment to eliminate a single point of failure. This should ensure a highly available, fast, consistent platform for dealing with all types of metrics.
Built on a platform that is open source and purpose-built specifically for metrics, events and other time series data: An open source platform leverages the best of collaboration and ideas around these solutions to provide the most optimized option possible, knowing the sum of the community is greater than a single vendor's ideas. Only a platform purpose-built with these functions in mind has considered the conditions of today's data demands from the start and is able to handle these massive workloads with little human intervention or excessive dependencies. Unlike solutions which have pivoted to take advantage of this new industry need, a purpose-built solution delivers faster time to value and greater advantages for developers – which lead to greater business value.
Today the instrumentation of nearly every available surface in the material world is upon us, resulting in an endless number of sensors and an unrelenting stream of metrics, events and time series data. With new requirements needed to support these new workloads of more data points, more data sources, more monitoring, and more controls, new DevOps approaches are needed for building, monitoring, controlling, and managing systems. Today's advanced monitoring solutions give developers the advantages they need to stay happy and productive and deliver today's most ingenious applications.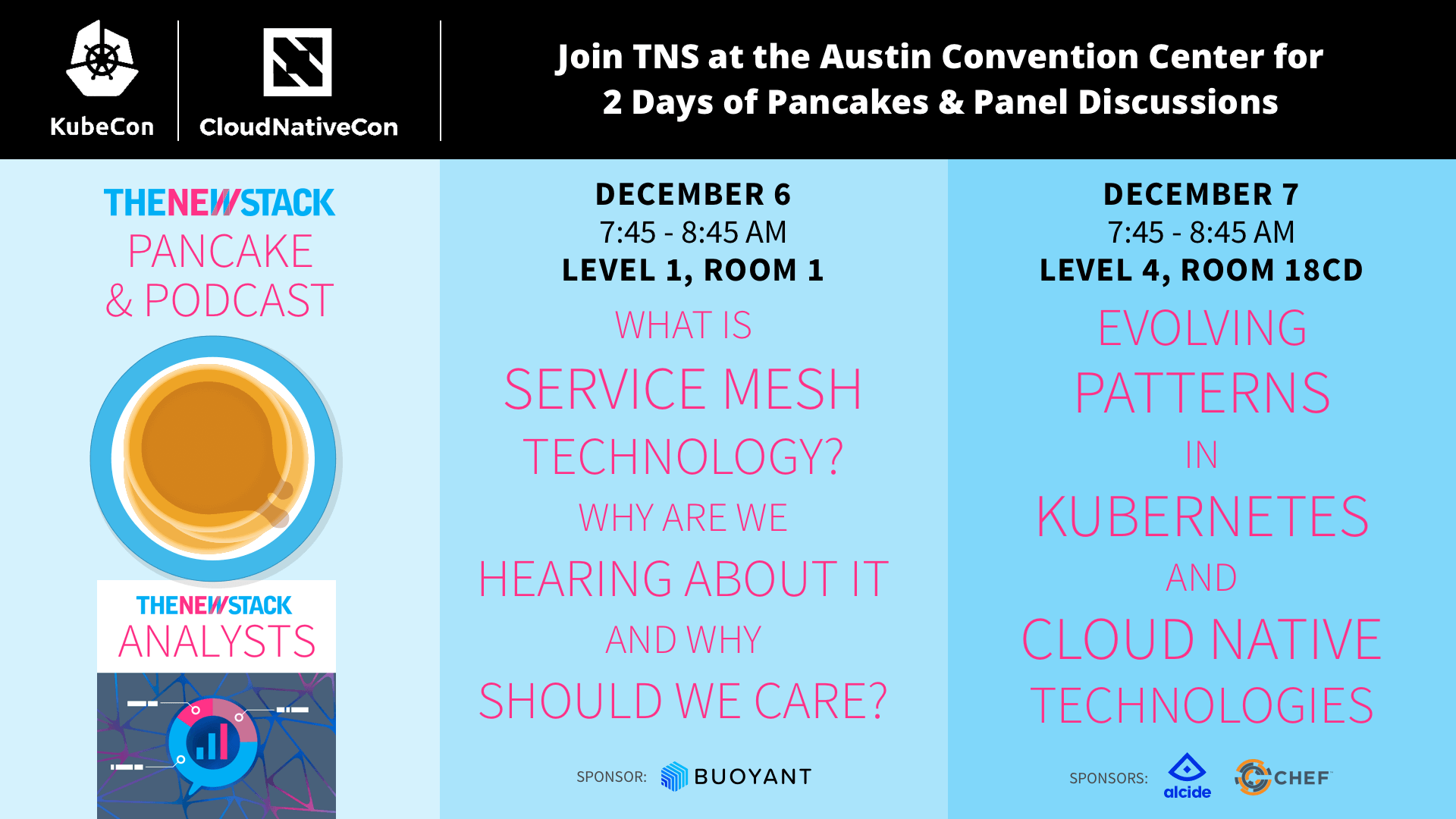 CNCF and InfluxData are sponsors of The New Stack.
Feature Image via Pixabay.