How to Enjoy Cost Efficiency in Private Clouds on Par with Public Clouds
Aug 14th, 2018 6:00am by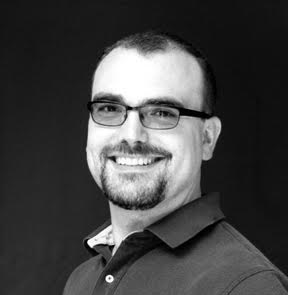 Stephan Fabel

Stephan Fabel has ten years of hands-on cloud architecture and product management expertise: starting with running one of the first production OpenStack data centers at University of Hawaii; scoped, designed and managed global cloud implementations at major customers including Apple, Verizon and SAP; led product management process for hybrid cloud monitoring tools based on needs identified at largest cloud customers. Stephan's role at Canonical is Product Manager with a focus on Containers, LXD (Machine Containers) and Platform as a Service.
Remember a couple of years ago, when some pundits were predicting the demise of the private cloud? Public cloud providers like Amazon Web Services and Microsoft Azure were growing like gangbusters, they said, throwing private clouds into decline and eventual obsolescence. "The long, slow death of private cloud continues," read one such headline.
Reports of private cloud's death turned out to be greatly exaggerated. While the public cloud continues to boom, and with good reason, demand for private clouds remains solid as well. Public cloud infrastructure revenue grew 34 percent year over year in the fourth quarter of 2017, according to IDC, while private cloud revenue increased nearly 16 percent.
Many enterprises continue to see private clouds as an essential piece in what increasingly is a multicloud puzzle — the use of multiple cloud vendors across a mix of public and private platforms. Organizations are realizing that a "one-size-fits-all" cloud model doesn't suit every workload and requirement.
"Private cloud is still demanded by the market, and is likely to be in demand for the foreseeable future," says a new report by 451 Research. "Realistically, no single cloud model will be ideal for every scenario, and enterprises will need a range of 'best execution venues' for their numerous workloads, spanning managed, on-premises, public and private clouds. Depending on factors such as cost, performance, security, compliance and other variables, enterprises will need to determine which platform is best for each specific workload."
Analyst firm Forrester agrees, saying, "Private clouds will get a new life as app development and modernization platforms, moving beyond infrastructure as a service."
A great example of private clouds' enduring value is Dropbox, which moved 90 percent of its data, about 600 petabytes, from AWS to its own data centers a couple of years ago and, according to a pre-IPO filing, cut $74.6 million from its operating expenses as a result.
Despite their continuing popularity, however, all is far from rosy for private clouds. Public cloud costs are decreasing as providers compete to deliver ever-higher-quality infrastructure at lower prices. This is putting intense pressure on private cloud infrastructure to be economical to own and manage by comparison.
Many organizations are having a hard time reining in expenses around private clouds because entrenched vendors in the space charge them exorbitant costs for consulting and integration.
Those costs can negate the benefits that draw enterprises to the private cloud in the first place. Businesses love the advantages of cloud computing — the ability to scale on demand to support changing workloads, paying only for the resources they use and so on. When you need economies of scale, a public-private hybrid strategy often makes sense because you can leverage the best of every available cloud platform, enjoy the flexibility to spread across both public and private platforms, and tap into whatever resources are needed to solve specific needs.
This helps explain OpenStack's growth. In its 2017 user survey, the OpenStack Foundation found 44 percent more deployments than the year before and a larger concentration of big clouds (those with 1,000 or more cores) — 38 percent in 2017 versus 29 percent the year before.
"There is a valid case for using both public and private infrastructure, so multi-cloud options are the endgame for most organizations today," 451 Research said. "… But the economics have to be realistic."
To enjoy cost efficiency in their private clouds on par with that offered by public clouds, organizations need to make sure they're getting tools and services that optimize the private cloud for superior economics along with the expected benefits in control, customization and security.
Choosing a vendor that can offer a fully managed service that can deploy large numbers of hosts quickly — at a fixed price — saves money and frees up internal resources to work on other projects. Organizations can then tap into both public and private clouds based on what makes most sense from a business and technology perspective, and stop worrying about cost imbalance between the two.
Feature image via Pixabay.
The OpenStack Foundation is a sponsor of The New Stack.
YOUTUBE.COM/THENEWSTACK
Tech moves fast, don't miss an episode. Subscribe to our YouTube channel to stream all our podcasts, interviews, demos, and more.