Packet Expands Edge Computing Service to 11 Locations, Adds a Spot Market
Aug 15th, 2017 12:26pm by
"Edge computing will be the buzzword of this year," asserted Zac Smith, CEO of Packet. Naturally, he'd say that as his company has just launched a new edge compute service. The service has been expanded to 11 new global locations; the "soccer cities" according to Smith — although Paris, London, Sao Paulo are not coming on-stream until later this year. The company now has 15 locations across three continents.
The new Packet Edge Compute locations feature single server, deploying — a "Type 1E" instance based on an Intel SkyLake processor — as well as Packet's infrastructure automation suite. Packet offers developers integration with a variety of software platforms.
Companies are turning to edge networks to reduce the latency of getting their services to users. While content delivery networks (CDN) companies have tended to improve local delivery through caching, there are limitations to the technology, notably the distance required to reach public clouds such as AWS, when the distance is measured in hundreds of miles, there are always going to be barriers.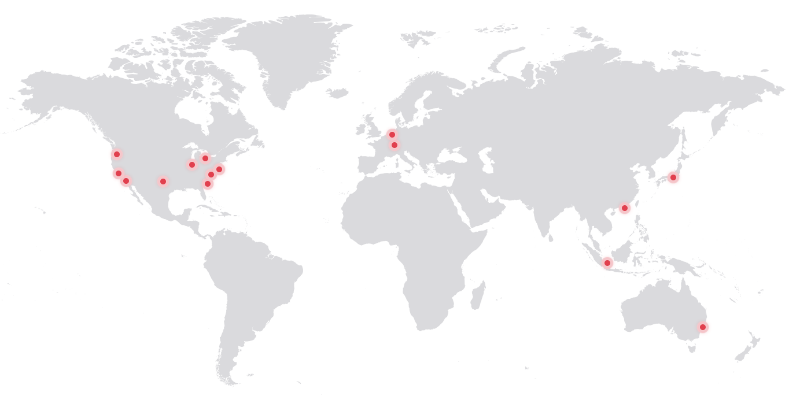 Analysts agree that edge computing is an idea whose time has come. According to Bryan Betts, an analyst with Freeform Dynamics, it's an idea that has been bubbling under for some time but has taken on a new lease of life with the growing take-up of cloud computing — and this has raised some issues. "The whole idea of cloud computing — which in practice, if not in theory, is very much based on VMs and distributed access — is still not adequate for anything latency-sensitive. And in areas such as the Internet of Things, that's quite a lot," he said.
So, the Packet approach of providing bare metal servers out at the public network edge, makes a lot of sense said Betts, "What's made it practical now is that the provisioning and orchestration tools have matured enough."
Packet Speed
Packet is cashing in on this growth. Companies with demands for greater bandwidth will start looking for what's available, said Smith. "We'll have CIOs saying I need to buy something that closest to my network users. But then it starts to get really complicated: what happens, for example, when you have 200 locations or 500 locations? Edge computing is a way to get round that," he added.
The move from selling to IT staff to selling to developers has changed the landscape.
Allied to the launch of the new Packet service is the introduction of a new spot market, enabling companies to use demand-driven pricing to purchase cloud instances more cheaply. The service, which works in a similar way to AWS' spot service will provide more flexibility for customers. And it will be boosted in the next few months by the introduction of a futures market, which could provide a higher level of flexibility.
Over the past few years, we've seen a shift in the way that providers have been selling their services, the move from selling to IT staff to selling to developers has changed the landscape said Smith, "In the past, it was about the hardware: but developers are not interested in hardware — they don't even know what processor is in their MacBooks.
"We've seen an evolution of infrastructure from being bought by developer instead of the infrastructure team: that's a great a difference as the one between my dad drinking Maxwell House and 22 years old drinking single organic brewed espresso," he said.
AWS, Google, Microsoft have clearly identified a way to sell to this developer market. "Looking for proprietary lock-in so that the customers end up buying a whole lot of services from this provider: the question that developers have to answer is: 'are you going to lock yourself into a proprietary closed system?'"
Of course, said Smith, there is an open source version of cloud — OpenStack — already available but, he said, this may not be an adequate option for cloud users. "I don't have a belief in OpenStack as I didn't think this was the way forward. It was set up too late — nearing the end of when people needed virtualization — just as containerization emerged. The other issue is that the vendors have not operated these platforms. The hard part is not booting the server but running the thing."
What Packet offers then is bare metal edge computing, meaning that this developer market can't be tied down with intricacies of hardware.
One of Packet's first customers was DNS traffic management company, NS1. Founder and CEO Kris Beevers explained why the company turned to packet. "While we have a physical network of our own to deliver DNS, we use Packet to deliver APIs and statistic systems."
The appeal of Packet to Beevers and his team is that it offers a degree of speed that other companies can't match. "Colocation providers can't move quickly enough: synchronizing domains across providers is not an easy task, but we can do it all with Packet and in an automated way. He also cited the global distribution network as particularly important for this delivery."
This is going to create an amazing world, Smith said. "We will be offering low latency infrastructure around the world — it will be something that very few people will be able to create."
The OpenStack Foundation and Packet are sponsors of The New Stack.
Feature image: Photo by Khara Woods on Unsplash.