LogicMonitor Expands into Cloud-Agnostic Monitoring
LogicMonitor, which offers hosted performance monitoring, has unveiled LM Cloud, an extension to its monitoring suite specifically tailored for cloud services.
Focused on supporting complex, hybrid IT infrastructure, the company believes helping customers transition to the cloud calls for a cloud-agnostic monitoring solution. LM Cloud joins the company's portfolio of tools aimed at monitoring networks, servers, applications and websites. And it adds integration with Azure; The previous iteration of the service was only for Amazon Web Services.
In an ongoing survey of leading cloud industry analysts, media, consultants and vendor strategists, LogicMonitor found that 73 percent of respondents also believe that Azure will gain ground on AWS within the next three years.
LM Cloud consists of three components: resource performance monitoring, ROI analysis, and cloud provider availability monitoring. It builds on some existing capabilities.
"We had the ability to pull in [AWS] CloudWatch metrics, which is one component of resource monitoring. We store them in our time-series database, which means you can keep that for two years instead of Amazon's [shorter] retention period. But we didn't have a simplified way to combine the CloudWatch metrics with the collective metrics of the same devices," said Steve Francis, LogicMonitor founder and chief evangelist. "You could have done that, but not as easily. We now give you a much more unified view — even things like memory usage on the RDS system or disk space on an EC2 system, CloudWatch doesn't tell you that stuff."
Running the LogicMonitor collector in the cloud with LM Cloud provides a unified view. If you're running NGINX or MySQL on your EC2 instance, or Tomcat, it provides information such as garbage collection metrics and trends, query cache utilization and more. That was available before, but it was significantly more manual, he said.
Now you can pull in event data and overlay that on your performance graphs. It provides instance retirement messages, detecting all the reserved instances to warn you if the expiration time is coming up, so you can renew them or let them expire and shut them down. It adds cloud provider monitoring components that include Amazon and Azure performance updates.
LM Cloud also offers metrics of reachability of the cloud provider services from your own data center.
Next week at Amazon's cloud computing conference AWS re:Invent, the company plans to unveil additional LM Cloud automated billing dashboard features that promise to break down exactly how AWS services are consumed from region to service to operation.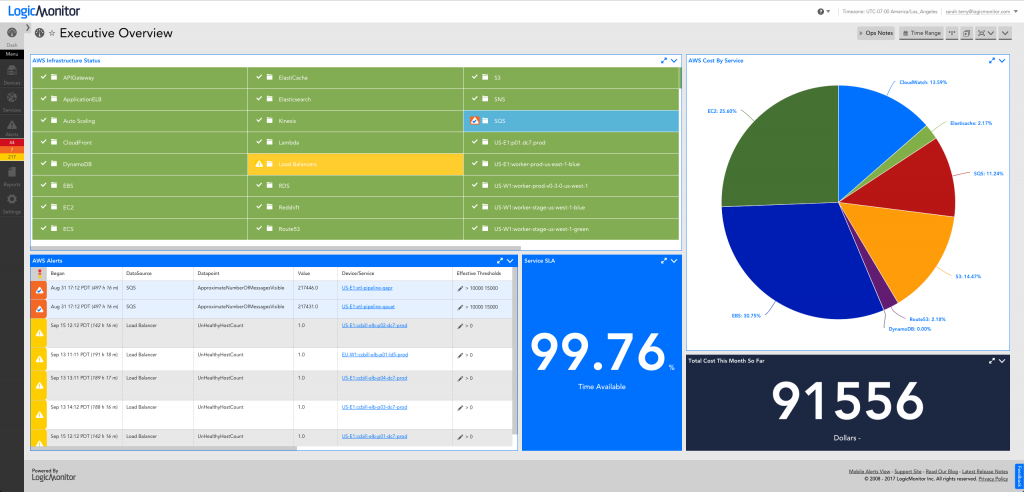 Move to the Cloud
LogicMonitor's customers largely fall into three categories: Software-as-a-service companies, which the product was designed for; managed-service providers and enterprises.
"Customers moving to the cloud almost always have their own infrastructure running in their own data centers, so if they're accessing cloud components, we can do measurements such as response times to do API calls, etc., to show how their servers are running. That's what really matters to [service providers], the reachability and performance," Francis said.
The service also pulls in-service limits. Amazon and AWS have services where an account will allows the user to spin up, say, 100 EC2 instances. Many customers are not aware of this. LogicMonitor's service pulls in all the service limits of all the regions that Amazon and Microsoft have imposed and tracks actual usage in relation to them.
Francis tells of a customer who had re-architected software to take advantage of dynamic scaling, turned the service on and learned it was two EC2 instances from its limit. The company didn't know there was a limit and didn't know it was that close to it. If there had been a spike in demand, would only have been able to spin up two more instances before hitting a hard stop or requesting more instances.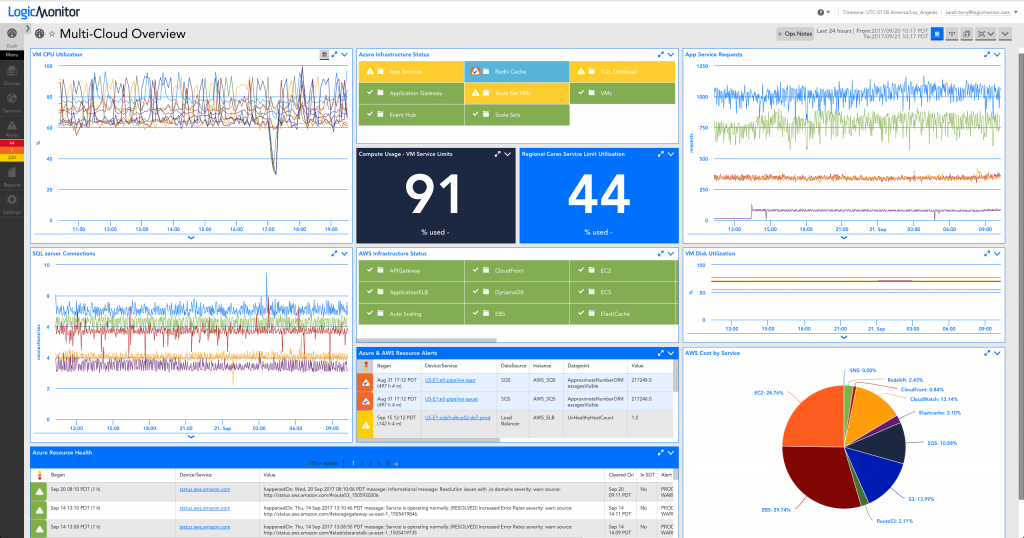 LM Cloud is an add-on to its base monitoring service, which provides all the dashboarding, forecasting and reporting, so customers might use a smaller deployment of the base product and a larger deployment of LM Cloud, he said.
"Making the transition from on-premises to cloud-based infrastructure can lead to destabilizing gaps in visibility. As a result, hybrid-ready monitoring has become absolutely mission critical to the process. LM Cloud provides better insight into a cloud deployment, which translates into more control and reduced risk," said LogicMonitor president and CEO Kevin McGibben.
Complex, hybrid technologies are its forte, Francis explained. "Any [situation] where you've got multiple data centers and the cloud, — that's where we try to excel," Francis said.
The company integrates with technology from more than 1,000 vendors. It added Kubernetes monitoring in August. Customers include financial services firm Schroders, PayPal and eTrade.
In the field of SaaS infrastructure monitoring, LogicMonitor competes with the likes of Datadog and others; in the service-provider space, it's more like Science Logic, though that involves on-premise monitoring hardware, which Francis says companies want to avoid as they shrink their data center footprint.
Based on BigPanda's State of Monitoring report, expectations about monitoring are changing, notes The New Stack analyst Lawrence Hecht. It's not all about preventing and fixing service disruptions quickly, but also about increasing agility. Meanwhile, the number of events needing monitoring has increased.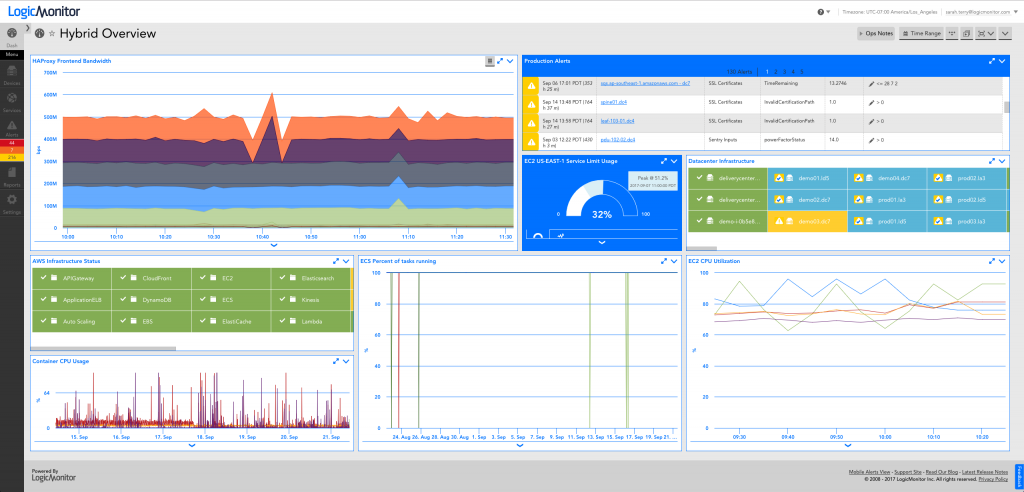 Microsoft is a sponsor of The New Stack.
Feature image via Pixabay.