This Week in Numbers: On-Prem Orgs Trail Cloud Counterparts in Tech Adoption
Mar 24th, 2018 9:00am by
A survey of 763 IT professionals conducted by the Cloud Native Computing Foundation late last year found that organizations that keep their operations in-house lag in embracing the latest technologies. That survey was composed of 23 percent of participants who worked at organizations that only used public cloud data centers, and 13 percent only used on-premises data centers. While 29 percent of the sample are using serverless technologies, only 12 percent of the on-premises only organizations do.
What does this mean for you? It is to be determined whether serverless architecture adoption will increase dramatically as on-premises solutions become robust. In all likelihood, public cloud providers will continue to lead, but the market will support organizations that maintain their own private clouds or on-premises data centers, running applications to whatever is the best execution environment for a given workload.
As can be seen in The Top Challenges Kubernetes Users Face with Deployment, on-premise-only vs public-only organizations face significantly different problems. For example, storage is a top storage challenge for 54 percent of those just using on-premises servers for containers, which is 20 percentage points higher than that 13 percentage points higher those with public-only data center footprints. This may be because these organizations manage their own storage infrastructure, possibly even handled by a separate IT team.
Read more data analysis in our latest ebook on Kubernetes.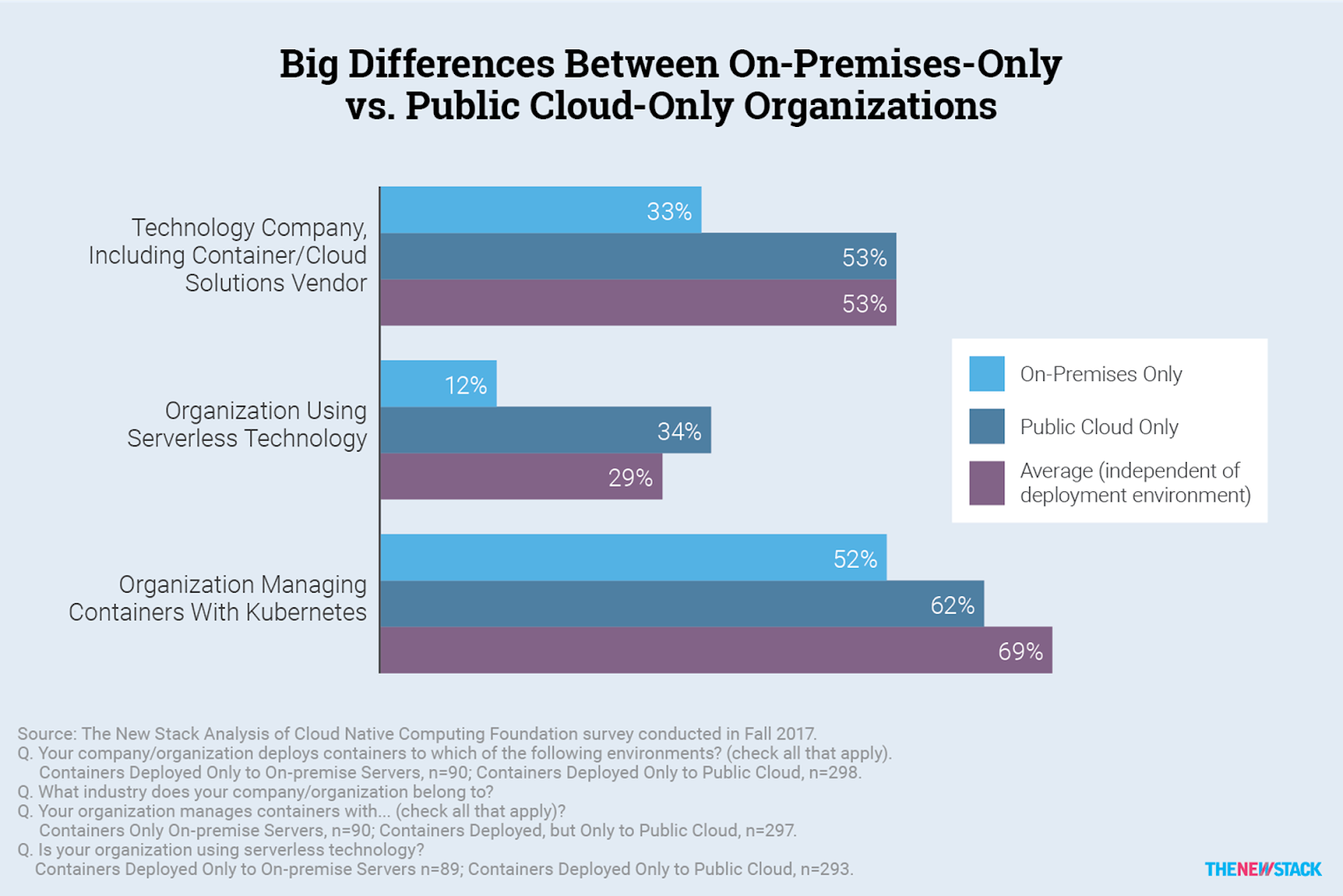 The Cloud Native Computing Foundation is a sponsor of The New Stack.