Open Infrastructure Operators Rally Around Edge Computing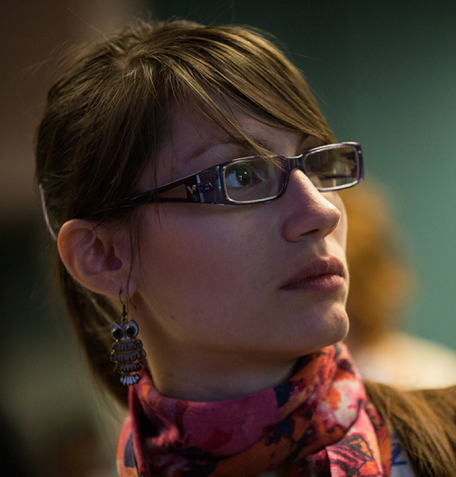 Ildikó Vancsa, Ecosystem Technical Lead at the OpenStack Foundation

Vancsa started her journey with virtualization during her university years and has been in connection with this technology different ways since then. She started her career at a small research and development company in Budapest, where she was focusing on areas like system management and business process modeling and optimization. She got in touch with OpenStack when she started to work in the cloud project at Ericsson in 2013. She was a member of the Ceilometer and Aodh core teams, and now she drives NFV-related feature development activities in projects such as Nova and Cinder. Beyond her code and documentation contributions, Vancsa is also very passionate about onboarding and training activities, which is one of her focus areas within the OpenStack Foundation.
It's a presentation people are still talking about from the OpenStack Summit Boston last May. Beth Cohen, distinguished member of the technical staff at Verizon, held up an OpenStack cloud in a CPE box on the keynote stage, demonstrating the powerful computing services they were running in a device smaller than a phone book. She went on to describe how Verizon was using that technology to deliver services on the network edge to retail and B2B industry customers. For most in the audience that day, it was an elucidating demonstration of edge computing, one that underscored not only how essential edge cloud computing will become but one that inspired many to envision other trailblazing applications of edge computing in their own organizations.
And therein lies the challenge ahead: As edge computing use cases multiply, so too do the demands for a fully functional edge computing cloud infrastructure built on open source technologies. Fortunately, the open infrastructure community is up to the challenge and is rallying to offer solutions.
Since Boston, Cohen has collaborated with other infrastructure architects in the OpenStack Foundation (OSF)'s Edge Computing Group to identify use cases and define the architecture needed to support broadscale edge computing adoption. The Cloud Edge Computing: Beyond the Data Center white paper, released today, is the latest result of this initiative. Members of the OSF Edge Computing Group — including representatives from AT&T, B.Yond, Cisco, Ericsson, HPE, IMT Atlantique, Inmarsat, Red Hat, Verizon and Walmart Labs — have identified fundamental requirements and issued a challenge to the open infrastructure community to create or adapt the tools that are needed to enable broad adoption. In addition to the white paper, the group has established weekly meetings and a mailing list to further the cross-community collaboration around edge computing.
Edge computing isn't the only challenge that open infrastructure operators are taking on. In fact, last year the OSF recognized the need for open infrastructure integration, superseding the importance of the Foundation's eponymous, flagship project alone.
At its last Summit in Sydney, the OSF introduced a new strategy for open infrastructure integration centered around developing use cases, facilitating cross-community collaboration, fostering new projects and testing everything together. The focus is squarely on projects and communities relevant to people who are architecting and operating open infrastructure, even if the projects are only peripherally related to OpenStack. The expanded focus is also in response to how OpenStack users are building their technology stacks: a combination of open infrastructure projects, not a standalone platform to run critical infrastructure.
As a starting point, the OSF proposed four areas of emphasis aligning with interests of the community: CI/CD, container infrastructure, data center infrastructure and edge computing.
The content for the upcoming Summit in Vancouver focuses on these use cases, in addition to NFV and hardware accelerators, driven by the adoption and demands of open infra operators. Attendees will be sharing case studies and reference architectures in addition to participating in working group sessions to further define the requirements around these specific use cases.
In addition to the edge initiative, the OSF is supporting other open infrastructure initiatives and projects. Kata Containers launched in December under the governance of the OSF, and additional open source software projects are expected to be announced in the coming year.
The upcoming OpenDev event organized around CI/CD will provide another venue for operators and ecosystem members to solve real problems in a collaborative way. Focused on the intersection of composable open infrastructure and modern applications, the first OpenDev centered around edge computing, and the upcoming event around CI/CD will gather technical experts in automated testing, continuous integration and rapid software delivery to advance the future of CI/CD. Programmed by a committee including members from Ericsson, Google, TravisCI, Mesosphere, Netflix, Red Hat, Spinnaker, TravisCI and the University of Cambridge, the event will be co-located with the Vancouver Summit, May 21-24.
It will be exciting to see the progress made on these fronts in the coming year, as open infrastructure operators join forces to address the biggest problem in open source today. As Mark Collier said in Sydney, "It's not innovation; it's integration and operations."
OpenStack sponsored this post.
Google, Mesosphere, Red Hat are sponsors of The New Stack.
Feature image: Beth Cohen at the OpenStack Summit Boston Keynote.