Open Source Leaders: Dirk Hohndel Brings Open Source to VMware
Aug 29th, 2017 2:00am by
The following interview is part of a series, called Open Source Leaders, where we profile project leaders in the open source IT community, to learn more about how they developed their software as well as the challenges and benefits that come with running an open source project.
Dirk Hohndel loves to keep a low-profile in the open source world but he can't escape the limelight. He can often be seen in keynote discussions with his close friend, Linux creator Linus Torvalds. Both share a love for Linux and beyond. Hohndel is also a fellow scuba diver who dives with Torvalds in deep waters around the globe.
Their shared love for open source and scuba diving also lead to Subsurface, a scuba dive log program that was created by Torvalds. Now Hohndel is the maintainer of the project. On a lighter note, one big difference between Hohndel and Torvalds can be seen in their underwater photography; while Hohndel could very easily quit VMware and become a full-time ace underwater photographer, Linus is content with blurry butt pictures of underwater creatures.
Hohndel also occasionally contributes to libdivecomputer, Kirigami, Qt, and a fair number of random small projects that he uses in running the infrastructure for the Subsurface project.
But Dirk Hohndel's influence has spread beyond his Github numbers.
Intel is today one of the most Linux and open source friendly chip makers, thanks in part to Hohndel's help. It didn't happen overnight. Hohndel has been part of the critical team that brought this change at Intel. Now Hohndel is at VMWare, turning it into a friendly face for open source. Prior to a very long stint at Intel, Hohndel also served the oldest Linux vendor, SUSE as its chief technology officer.
Being from Germany, Hohndel has a very strong educational background. He has a degree in math and computer science. He first came across open source when he was at the University of Würzburg in Germany.
"I was using many of the amazing free software tools that were available back then: Emacs, gcc, the binutils — all in the late 1980s," said Hohndel.
Pay It Forward
But if you are involved with open source, you can't remain just a consumer for a very long time. Eventually, you will start contributing back. "If I remember correctly my first contribution ever was to Epoch (a fork of Emacs that supported a GUI)," he recalled.
In 1991, Hohndel got excited after reading the now-historical email by Torvalds, where he announced the creation of a free Unix version. But it took until November 1991 (version 0.11) before he got his hands on a 386sx based system with 2MB of memory (this was a 16bit version of that first 32bit CPU) and started using and very quickly contributing to Linux. "Why? Because it was there, and I could make it better," said Hohndel.
As he grew involved with Linux his friendship with Torvalds also grew stronger. Hohndel still warmly recalls the first conference (the NLUUG meeting in Ede, Netherlands, in 1993) where both Torvalds and Hohndel were speaking.
"People were asking Linus how far Linux might go, what were his aspirations for Linux. He suggested that maybe, if we manage to fix a few more of the bugs in the TCP/IP stack (those were pretty much holding up the release of 1.0 which happened in March of the following year), in the not too distant future, Linux could be a viable alternative for the then omnipresent X Terminals in universities and companies all over the world," said Hohndel.
"We can now say that the project has slightly surpassed Linus' ambitious dreams from 24 years ago," he concluded.
Hohndel's deep involvement with Linux eventually caught the attention of Intel. The company reached out to him in 2001 to help them successfully incorporate themselves within the Linux and broader open source ecosystem.
"Imad Sousou (who still runs open source at Intel) had at that point already started a small team that was working on Carrier Grade Linux. But from a broader, strategic perspective (and especially, from the point of community engagement and upstream contribution), there was still very little," said Hohndel.
"Over the next few years, a group of people managed to convince executive leadership to change their stance on this and to make contributions to open source (and subsequently, leadership in many key projects) a strategic goal for Intel. This is never the work of one person, and many key people were instrumental in this effort," said Hohndel.
Hohndel may be humble and not take credit for the work he has done at Intel, but he has been very instrumental in making Intel the biggest supporter of Linux and open source.
One of the biggest shifts inside Intel was to get permission for employees to contribute to copyleft projects using their Intel email address and then the goal to create significant contributions and leadership roles in open source projects.
In 2004, Intel promoted Hohndel to the position of Chief Linux and Open Source Technologist; technically he was the Chief Technology Officer of the Intel open source group. In that new role, Hohndel worked very closely with Sousou on driving many of the initiatives that Intel has launched in this space.
"The one that I'm most proud of is the Yocto Project [for embedded Linux]. Richard Purdy, one of the OpenEmbedded contributors and the maintainer of BitBake, had joined Intel through an acquisition. We came up with the idea to drive the creation of a strong, cross-platform build system and connected ecosystem for a set of tools to build custom Linux images for embedded systems. This was based on OpenEmbedded, but extending it into a role of quasi-industry standard in order to help consolidate the extremely fragmented space of embedded Linux build tools," said Hohndel.
Today, the Yocto Project is among the most successful and critical Linux Foundation projects, which has a profound impact on the embedded industry and beyond.
The project played a major role in Intel's ability to enter into the embedded market.
Hohndel considers his biggest contribution for that time was the amazing group of incredibly talented developers that they were able to attract to the Intel's Open Source Technology Center.
"From a team of two dozen in 2001 to more than a thousand engineers in 2016, including more than a dozen top Linux kernel developers and many key leaders across a broad set of open source projects, all the way up and down the stack, from open source BIOS to UI libraries to… you get the picture," said Hohndel. "A diverse and vibrant team that made it very hard for me to leave Intel; they continue to inspire me."
In 2016 Hohndel left Intel to join VMware, as vice president and chief open source officer. Unlike Intel, VMWare is not known for significant open source work. That will change with Hohenfels arrival, he predicts.
Hohndel explains that his role at VMware spans across three closely connected and interwoven areas. His team drives the internal processes around the use of and contribution to open source projects. The second area is where they are working on creating a culture shift inside of VMware when it comes to their overall engagement with open source and their contributions to many projects in that space. The third area is where "we are talking to many of the open source developers (as well as customers and partners) about our role, our vision, and of course, again, about our contributions and plans around open source," said Hohndel.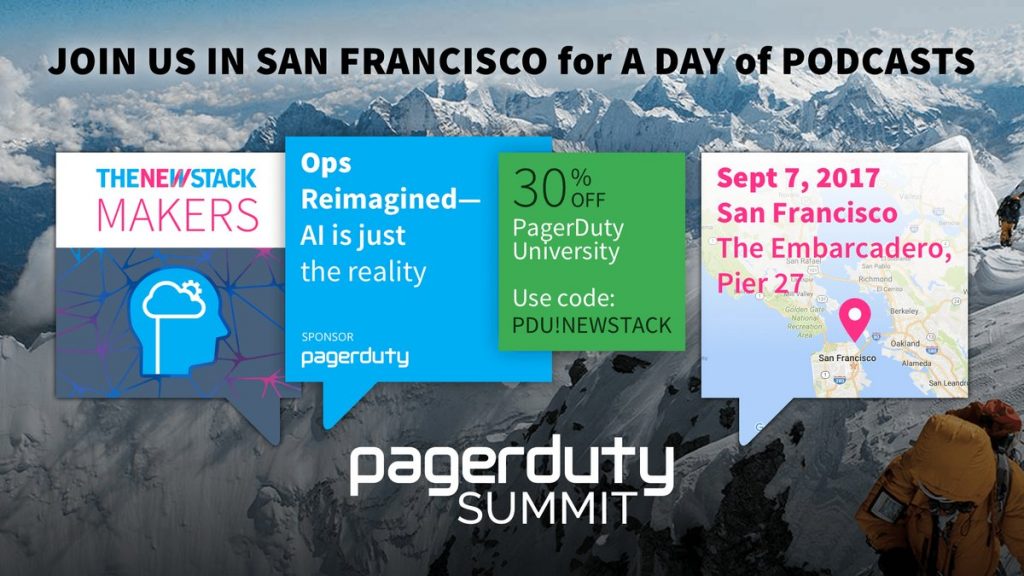 Even if he has changed the company and there is no Linux in his title, Hohndel is never going to stop engaging with the Linux community. "Too many good friends of mine are at the core of that community and I have been a part of it for more than 25 years. I haven't written kernel patches in the last few years (instead I have taken over Subsurface maintenance from Linus), but I still follow the discussions, go to the conferences and geek out when I get a chance to talk to developers."
Recently Hohndel was elected to the board of the Linux Foundation, and he is engaging in many of its initiatives. "I spend time in the cloud-native ecosystem and follow the developments there with great interest," he said.
While VMWare is not as well known as Intel is in the open source community Hohndel said that there are so many open source projects at the company. "We have a long history of contributing to the Linux kernel. I was able to add two top kernel maintainers to my team this year — a clear sign that we are planning to expand our footprint in that space)," he said. The company also has a growing presence in the OpenStack community and is contributing to a wide range of projects in the cloud-native space.
The company's GitHub page features projects such as the VMware Integrated Containers Engine, the Lightwave container access control software, and the Photon OS container host.
"I think it would be fair to say that my career has 'been' open source," said Hohndel. "if it wasn't for the open source business model and for the thriving open source ecosystem, I wouldn't have had a career. Or I might have had a very different one."
Linux Foundation is a sponsor of The New Stack.
Profile photo courtesy of Dirk Hohndel.
YOUTUBE.COM/THENEWSTACK
Tech moves fast, don't miss an episode. Subscribe to our YouTube channel to stream all our podcasts, interviews, demos, and more.