Portworx PX-Enterprise 2.0: The Missing Piece of the Hybrid Cloud
Dec 4th, 2018 11:21am by
Portworx, a leading provider of storage solutions for the cloud has just released PX-Enterprise 2.0, a major update to their cloud native storage platform. Let's look at what drives this development and what it means for organizations looking to adopt a hybrid cloud approach today.
Emergence of the Hybrid Cloud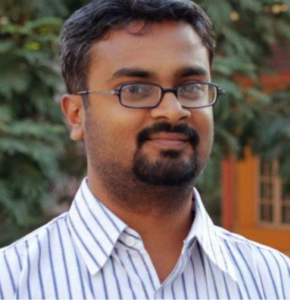 Twain Taylor
Twain began his career at Google, where, among other things, he was involved in technical support for the AdWords team. His work involved reviewing stack traces, and resolving issues affecting both customers and the Support team, and handling escalations. Later, he built branded social media applications, and automation scripts to help startups better manage their marketing operations. Today, as a technology journalist he helps IT magazines, and startups change the way teams build and ship applications.
The recent IBM-Red Hat acquisition was momentous not just because of the size of the deal, but because of what it means for cloud computing. What's clear is that this move was aimed squarely at bolstering IBM's ability to deliver a hybrid cloud solution to its enterprise customers. Commenting on the acquisition, IBM CEO, Ginni Rometty said "Our clients have 5 to 15 clouds already, and they desperately want help to manage that. They want to move workloads between them."
One factor that greatly enables the hybrid cloud model is the rise of containers, and particularly Kubernetes, the powerful container orchestration tool that enjoys industry-wide adoption today. What Kubernetes brings to the table is the ability to implement a cloud infrastructure stack that's made up of multiple "hybrid" clusters that can all be managed by Kubernetes irrespective of where the clusters are located — on-premise, in a cloud platform, or in multiple clouds. Applications that are run on these clusters have state associated with them. However, while Kubernetes introduces application portability across these hybrid cloud clusters, it doesn't come with a built-in solution for handling statefulness and storage for these dynamic and portable applications. This presents new challenges.
Challenges with Data Storage for Hybrid Cloud
Kubernetes expert and Google Cloud Evangelist, Kelsey Hightower, tweeted about storage that "If Kubernetes were to relocate your database container to another machine, then the data would not follow it. If you want that then you'll need another tool to replicate data and make it available on the new host." So, while Kubernetes makes it possible to move applications between clusters, ensuring that storage follows the application is a whole other challenge.
Provisioning storage for Kubernetes clusters becomes a manual task that depends on a person. As a result, storage is unable to keep pace with the demands of DevOps teams as they look to run applications on hybrid cloud infrastructure.

Portworx CTO Gou Rao: PX 2.0 Followed the 'Big Shift' to the Cloud
Hybrid cloud storage needs to be programmable at scale, available irrespective of the location of the cluster, and "burstable" on-demand to meet changing needs of applications. This is what the new Portworx PX-Enterprise 2.0 brings to the table.
To further clarify this, there are existing solutions that excel at optimizing storage within a data center, or within a single cloud-based cluster. However, they aren't designed to solve the multi-cloud challenge — the problem of making storage available across more than one location or cluster.
Portworx-Enterprise 2.0
Since its inception, Portworx has focused squarely on solving challenges around data storage and management for cloud-native applications. With this release, Portworx doubles down on storage solutions for the hybrid cloud.
"Portworx-Enterprise 2.0 is a virtual storage fabric that spans multiple clusters whether that's in the same cloud platform, multiple clouds, or a mix of on-prem and cloud," said Gou Rao, Portworx co-founder and chief technology officer. Portworx-Enterprise 2.0 consists of two parts: PX-Motion which enables data storage and management across multiple clouds, and PX-Central which delivers a single-pane-of-glass monitoring experience for data storage.
If you run your application on, say, two cloud platforms, Portworx-Enterprise 2.0 is able to access data between both these clouds. This makes it possible for you to burst your applications from a private to a public cloud, or scale dynamically on both clouds. You could even migrate applications to a different cloud if needed. Portworx can ensure that data storage adapts to the changes you execute at the application level.
Portworx does this by staging part of your data at all possible target cloud locations. This way, when you do scale, the data is already present and available at the target. In some cases when the data isn't yet available, Portworx is able to remotely access the data from a remote cluster with very low latency.
Use Cases
The potential implications of this type of multicloud-aware data storage are far-reaching. To begin with, the developer experience is greatly improved. Developers want speed in compilation, and they prefer automation over manual implementation. For example, when running a large build as part of a CI/CD pipeline, developers often need to move data from one build cluster to another. It is a laborious process to stage the required data in the new cluster and as a result, valuable developer time is wasted. Portworks can make this data available in advance and enable developers to have minimal disruption in their workflow even for a large build.
Another use case would be the ability to perform complex release procedures like blue-green deployments. In this case, you need to have two instances of the application available simultaneously so you can gradually redirect traffic from the old to the new version. The time it takes to move an application like a Cassandra stack, for example, from one cluster to another needs to be minimal. Only then can you ensure continuous deployment and automated releases. Portworx's approach to data storage enables this by keeping a copy of the data readily available at the new cluster so you can immediately begin the process of redirecting traffic.
To cite a final use case, regression testing can greatly benefit from Portworx-Enterprise 2.0. Regression testing involves recreating snapshots of an application to run tests against them. Rather than going the manual route of creating tar balls, copying data, and configuring access policies, Portworx lets you do all of this through scripts and YAML files right from Kubernetes. This lets you run tests at large scale, and since the process is fully automated it boosts confidence in the test results.
In conclusion, many are excited about the prospects of hybrid cloud environments, but are unable to cash in on its benefits. Moving applications and workloads across multiple clusters require the appropriate solution to manage persistent data storage across these clusters. Portworx PX-Enterprise 2.0 delivers on the benefits of multi-cloud by enabling blue-green deployments, a superior developer experience, and faster regression testing. Portworx PX-Enterprise 2.0 is the missing piece in the hybrid cloud equation — and finally, it is here.
Portworx is a sponsor of The New Stack.
Feature image via Pixabay.
Portworx is the leading provider of persistent storage for containers and is used in production by healthcare, global manufacturing, and telecom members of the Fortune Global 500 and other great companies. Learn about Portworx solutions for Kubernetes storage, DCOS storage & more at portworx.com.
The latest from Portworx by Pure Storage