Roads Not Taken: On the Closing of CompuServe's Forums
Nov 19th, 2017 6:00am by
The long-running decline of CompuServe hit a new low this week: its new owner Oath announced the closure of the service's famous discussion forums. There were wistful reactions when the news broke — as the community scrambled to find a new home for their discussions — but the history of CompuServe also offers its own lessons. Besides the obvious warning about yesterday's winners becoming tomorrow's also-rans — and how a popular community can outlive the business case for its own existence — there's a remarkable cautionary tale about how technology choices can last for nearly half a century.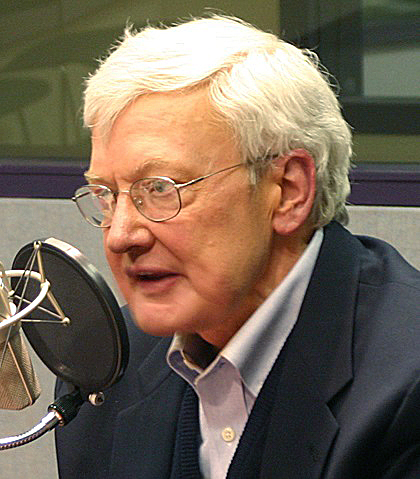 As the aged granddaddy of internet services, CompuServe stands as a reminder of a lost era when the internet was young and the online community was just plain smaller. Back in 1996, Wired pointed out that if you disagreed with Roger Ebert's film reviews, you could go and argue with Ebert in CompuServe's forum. Ebert began accessing the service in 1983 (on his Tandy model 100), and by 1990 was hosting his own Showbiz forum where he interacted with movie buffs. And Ebert says the experience wasn't just entertaining. "I am a better critic now, because I am engaged in an ongoing criticism of my work by people who are not in the least impressed by my reputation. I am just another guy online."
Ebert even made one fan's day when he invited them to dine with him during a break at the Cannes film festival. Later Ebert remembered fondly that CompuServe "was like a little private club in those days."
It's been nearly 50 years since the service launched, and on a University of Florida website, new media professor David Carlson shares his own summation of the service's early years. Back in 1969 Jeffrey M. Wilkins and his father-in-law Harry Gard Sr. had decided to buy a big computer from Digital Equipment Corporation.
Gard was the founder of Golden United Life Insurance, and had simply wanted the computer to provide some in-house processing power, though he realized he could also rent out its extra capacity, offering services to personal computer owners. "Wilkins quit his job in the burglar alarm business and set about running the new company," Carlson wrote
It wouldn't become clear until much later how far they were far ahead of their time.
By 1979, the service's users could already send email, according to CompuServe's own web page. Just one year later the service even began offering an early version of text-based chat. And by 1981 San Francisco newspapers began experimenting with making digital versions of their stories available on CompuServe — back when estimates showed the Bay Area with between 2,000 and 3,000 personal computers.
"Many innovations we now take for granted, from online travel, online shopping, online stock quotations, and global weather forecasts, just to name a few, were standard fare on CompuServe in the 1980s," remembered the IT research firm Basex. By 1989 CompuServe had grown even more sophisticated, touting the availability of breaking news stories from the Associated Press, plus an online encyclopedia. According to CompuServe's own web page it "drove the initial emergence of the online service industry."
Before the widespread availability of internet service providers, "CompuServe provided a less nerdy alternative to BBS systems," remembered Engadget. "Before there was a World Wide Web, a sizable chunk of all meaningful conversation between computer users happened in the forums at CompuServe," writes Harry McCracken, now the technology editor at Fast Company, who fondly remembers the time he spent on CompuServe's forums from the late 1980s to the mid-1990s.
"The minute you stop innovating, you become complacent"– Jeffrey M. Wilkins
But CompuServe was charging users $5 an hour to access the service, which may ultimately have been its undoing. "The senior executive management of the company became kind of complacent because of the amount of money the company was making," Wilkins told a crowd at Columbus Startup Week back in 2015. He'd seen competition coming from a new service named AOL, and warned CompuServe's CEO, "You could just crush these pipsqueaks."
The CEO's reply: "We just made $100 million. They are not going to be a threat to us."
Wilkins says he knew then how it would all end. "I walked out of the building and went home and said to my wife: 'They are lost.' Because the minute you stop innovating, you become complacent."
Ars Technica's IT editor remembers the turning point. "AOL's move to a monthly subscription model instead of metered dial-up time in 1996 (plus something called the World Wide Web) was a death blow to CompuServe's dial-up business." AOL eventually bought CompuServe, and "What remained of the old standalone service became web forums and a web portal," remembers one technology professional. "CompuServe never completely went away. It just faded into obscurity without a proper goodbye."
PC Magazine points out that both the message forums and AOL Instant Messenger are now both owned by Verizon's Oath — and that Oath plans to shut both services on the same day. (Oath also also acquired Yahoo in June, and has also acquired several other brands both new and old, including popular sites like Netscape, TechCrunch, Engadget, and HuffPost.)
"If you want to step back in time and give the CompuServe forums one more read, you have until December 15 to do it," wrote Digital Trends, adding "the company has announced that it's closing the discussion boards after two decades of use."
Remembering…
Go to the CompuServe site's Science Fiction and Fantasy forum, and you'll still find a discussion from 2004 about how the WB network was pre-empting the show Angel. In its Stage & Screen forum, there's a discussion from the same year about the then newly-released comedies Shaun of the Dead and Team America. Some early beta programs with Microsoft required users to have a CompuServe ID for communication and bug reporting.
Even people who aren't using the forums still have vivid memories of those long-ago days when they did, judging by comments on Ars Technica. "My biggest use was on an Amiga to learn how to program the Amiga," wrote one commenter on the Ars article. "That led to a job programming a network of NeXT Stations to run a global package delivery simulation."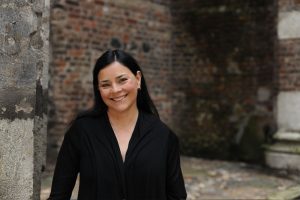 Author Diana Gabaldon also credits the site for a role in the publication of her popular Outlander series of novels back in 1991. "I was going to write a book for practice and never show it to anybody," she explains on her official site. "Nevertheless, I posted a piece of the book in the CompuServe Literary Forum in order to win an argument I was having with a man about how it feels to be pregnant. A lot of people who'd been following the argument read the piece… and they all said, 'Hey, this is good! What is it and where's some more?' And so I put up more, and people read it, and… eventually, John Stith (who writes wonderful science fiction/mysteries, by the way) offered to introduce me to his agent…"
Elsewhere Gabladon writes that a couple friends on the forum had started trains of thought which found their way into her books.
What Happens Next?
There was a lot of consternation in that forum when the ax finally fell.
Dear Forum friends and family,
We regret to inform you that the Forums will be removed from the CompuServe service effective December 15, 2017…
The ominous message — appearing at the top of every single CompuServe forum — added that "we appreciate all of the participation and comments you have provided over the years," and stresses that the site will still continue offering news, weather, sports, and entertainment information — plus, of course, email."
There were sad reactions throughout the Books and Writers Community, where one member posted Monday that "This is not merely a fan site. It is a gathering place for lovers of books and writing." One recent discussion had even seen dozens of users sticking virtual pins in a Google Map to show where they lived.
But that thread also culminates with a tantalizing message. "Arrangements are being made to move the Forum and all the past threads to a new site."
And in a Linux forum called "the Penguin's Den," there was a similarly intriguing comment from a user with the handle "D.F. Yriart (Sysop)"
"I understand there is work underway to find a new home for forums."
And even if it falls through, fond fans are dreaming of other possible solutions to keep CompuServe's forums from disappearing forever.
"I hope they keep a backup," wrote one commenter on Ars Technica, adding that a "1,000 years from now budding Internet archaeologists will have term papers to write."