The New Stack Context: Istio 1.0 and ServerlessConf
Listen to all TNS podcasts on Simplecast.
This week on The New Stack Context podcast, we discuss the 1.0 release of the Istio service mesh as well as a new private container registry project at the Cloud Native Computing Foundation called Harbor. We also speak with TNS editor-in-chief Alex Williams about the ServerlessConf, which was held this week in San Francisco.
The CNCF is a sponsor of The New Stack and it's been busy assembling open source projects to create a full cloud-native stack. Until recently that stack was missing an essential piece — namely, a container registry. This week VMware donated its open source container registry to fill out this part of the stack.
Typically, container registries are offered as a service, either by cloud providers or software vendors such as Docker. But Harbor can be set up in-house. We discuss this with TNS managing editor Joab Jackson, who has the story this week so he'll tell us more about why this is an important addition to the cloud-native stack.
The CNCF also, curiously, does not have a service mesh project in its collection of components for the cloud-native stack, which is an obvious point for discussion with the release this week of Istio 1.0. We talk about that for a bit as well.
Links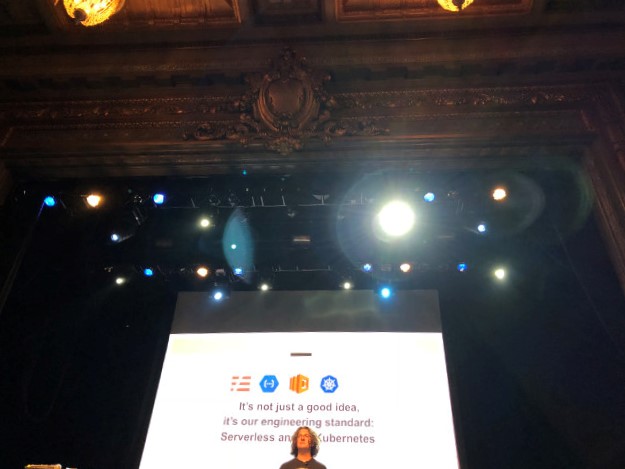 The Cloud Native Computing Foundation, Google, Red Hat and VMware are sponsors of The New Stack.
Images from the Women Who Serverless party, San Francisco.
The New Stack is a wholly owned subsidiary of Insight Partners, an investor in the following companies mentioned in this article: Docker.