This Week on The New Stack: A Kubecon + CloudNativeCon Europe Preview

This Week on The New Stack: A Kubecon + CloudNativeCon Europe Preview
Next week, The New Stack editorial team will be traveling to Copenhagen for KubeCon + CloudNativeCon which is the Cloud Native Computing Foundation's premier event, focused on Kubernetes and other cloud-native open source projects including Prometheus, OpenTracing, Fluentd and others.
On Tuesday we'll be at the Red Hat Commons event on machine learning. Thursday we'll be hosting a pancake breakfast and podcast discussion on the new CNCF project called SPIFFE, which is aiming to build a secure identity framework for cloud-native production environments. And we'll host two days of podcasting and livestreaming from the show floor where we'll be talking to companies such as Red Hat (which is sponsoring us), Aqua Security, IBM, Google, Booking.com, VMware and many others.
So for this week's podcast, we chatted with Red Hat's director of OpenShift product strategy, Brian Gracely. about what we might expect to see at KubeCon. We also spoke with TNS managing editor Joab Jackson about how SUSE's Cloud Application Platform uses Kubernetes to manage a containerized distribution of Cloud Foundry.
Links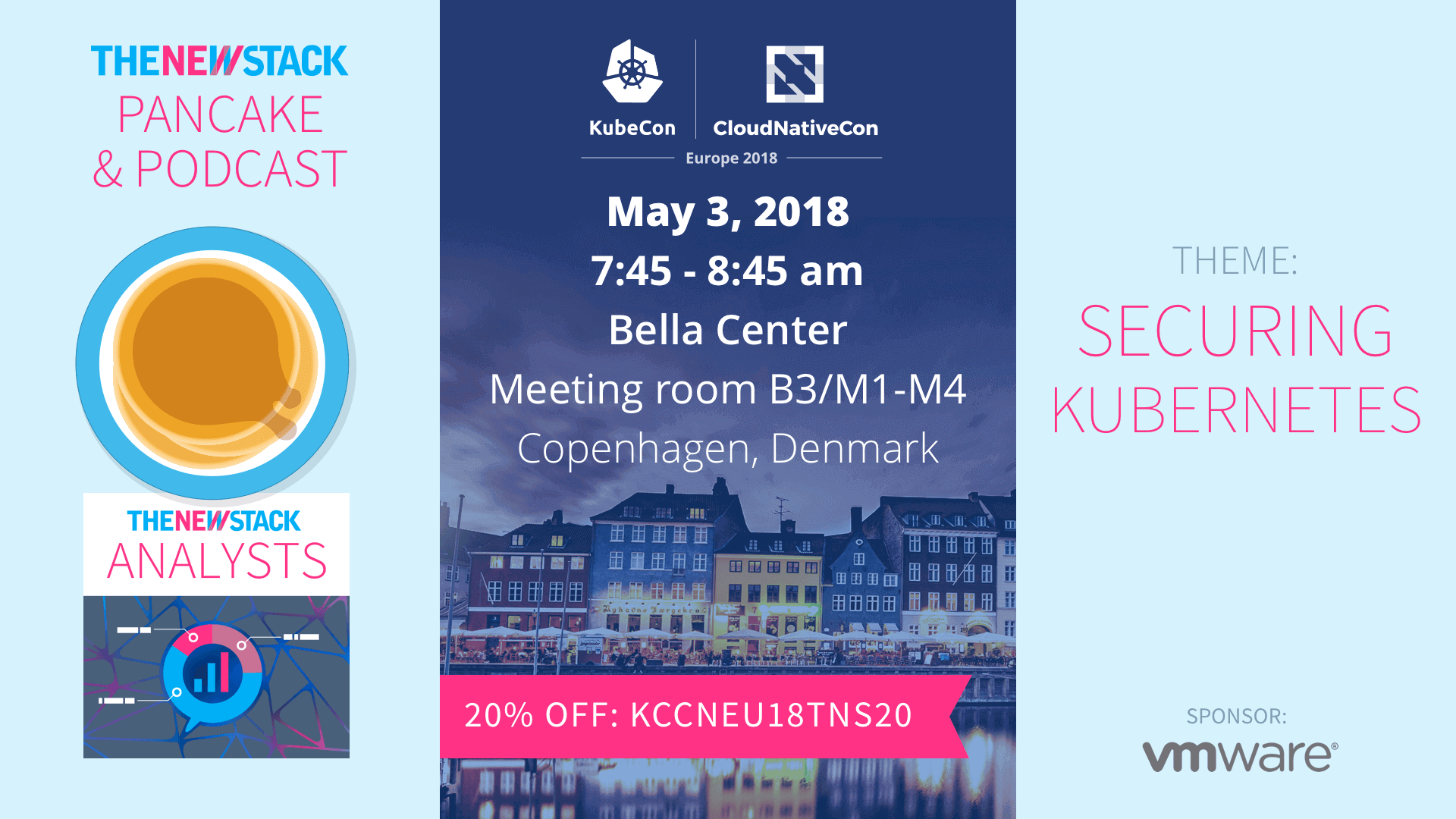 Aqua Security, Cloud Native Computing Foundation, Google, Red Hat and VMware are sponsors of The New Stack.