As Enterprises Go Multicloud, They Must Be Cloud-Aware
Mar 29th, 2018 3:00am by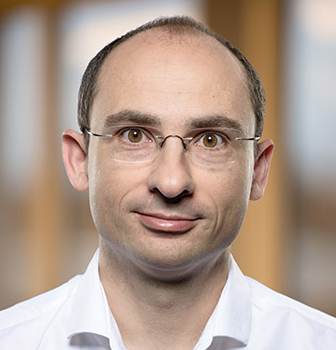 Bernd Greifeneder SVP, Chief Technology Officer, Dynatrace

Bernd Greifeneder is the SVP and Chief Technology Officer at Dynatrace. Always driven by what's just over the horizon, he is taking Dynatrace solutions into a brilliant future. He's a serial entrepreneur, Dynatrace being his third successful venture. With more than 15 years of engineering leadership under his belt, Bernd owns nine tech patents — including Dynatrace PurePath technology and the new Dynatrace platform, our new generation DPM solution.
As cloud adoption across enterprises of all industries has skyrocketed, the modern cloud scene itself has become increasingly fragmented. Pivotal Cloud Foundry, Red Hat OpenShift, AWS, Microsoft Azure, Google Cloud Platform are just the tip of the cloud iceberg. They all have different elements, tools and digital performance monitoring approaches — but, the underlying factor among all of them is that they need to work perfectly because that's what their users expect from them.
But, at a time when more than three-quarters of CIOs around the world believe IT has become so complex that it threatens their ability to effectively manage digital performance, the fragmentation of the cloud landscape isn't just indicative of this complexity; it's actually exacerbating it.
All the more reason why it's vital for enterprises to find new ways of consolidating how they monitor their clouds. If we can't simplify the cloud and solve its complexity problem — and all its knock-on effects — things will just get worse for everyone.
New Tech Adoption Drives the Pace of IT Complexity
The average enterprise IT portfolio is quickly becoming overly crowded with things to run and monitor, and that pace isn't slowing down at all. Just the opposite, in fact.
More than 85 percent (and up to 97 percent) of enterprises have deployed, or plan to deploy over the next year, a sprawling array of new technologies in their organizations. This includes adopting mobile apps, software-defined networking, multi-cloud setups, containers and microservices.
All of this new tech adoption ends up fueling the IT complexity problem, too. In just the last five years, the average number of systems needed to run a single transaction has jumped by more than 55 percent — from 22 systems or components to 35 today. That spike in touchpoints means IT has even more on their plate to monitor at any given time than they've ever had before.
Too Much Time Is Spent on Digital Performance Problems
As a result of this growing complexity, the enterprise's ability to maintain end-to-end visibility on the impact the cloud has on their systems is also becoming harder than ever. And, trying to achieve that visibility is racking up added time and added costs.
Every major cloud provider comes with its own monitoring system. But, that means when IT teams deploy multiple cloud providers, they're also spending countless hours on instrumenting monitoring processes across every new cloud that is being added to their portfolio.
Being forced to set up monitoring for different providers is something that 72 percent of CIOs say frustrates their IT teams, creating another unnecessary waste of time in a role where time is becoming increasingly scarce.
Consolidating DPM to Streamline Complexity
Is it any wonder, then, that 80 percent of CIOs say it is difficult to even figure out the impact that digital performance has on their business?
If clouds are making IT busier than ever and sapping resources left and right, and more than seven out of 10 CIOs are saying that IT consequently can't keep up with the unrealistic demands being asked of them, then that hurts the value that the cloud is supposed to bring to the enterprise.
That can't be acceptable. In a cloud-first world, the cloud cannot be looked at as the problem.
The answer, then, has to be adopting infrastructure that integrates and consolidates these different digital performance monitoring services — whether they're from AWS, Google Cloud Platform, Azure, Pivotal or any others — in order to simplify performance monitoring.
If IT and CIOs don't have the visibility they need into the relationships between their clouds, and the impact that those clouds are having on overall performance and customer experiences, then they're not really getting the value that those clouds have to offer in the first place.
Enterprises Can't Just Be Cloud-First or Cloud-Native — They Must be Cloud-Aware
Successful, modern IT teams must know how the cloud impacts their company's performance and customer experience — and how that impact can be improved upon and leveraged for even better business outcomes.
To that end, it is vital today for enterprises to adopt solutions that can consolidate their cloud performance monitoring and deliver end-to-end visibility, to ensure that they know the cloud really is working perfectly for them.
Red Hat, Microsoft Azure and Google Cloud are sponsors of The New Stack.
Feature image via Pixabay.
YOUTUBE.COM/THENEWSTACK
Tech moves fast, don't miss an episode. Subscribe to our YouTube channel to stream all our podcasts, interviews, demos, and more.