VMware Just Told Every CIO They Need a Container Strategy
Aug 30th, 2019 11:07am by
Feature image
via
Wikimedia.
We learned this week at VMworld that Linux containers are now mainstream. That might be a surprise to CIOs for whom containers and Kubernetes are familiar concepts, but not top priorities. Tasked with a thankless job of speeding up the rate of innovation in their organization and getting more out of their data but keeping it secure, CIOs must have a keen sense of where the puck is headed, not just where it is today. This week gave us a great opportunity to do just that.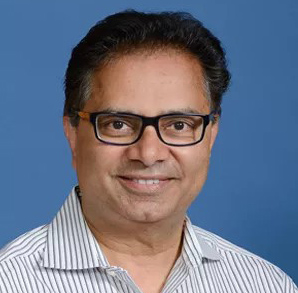 Murli Thirumale, co-founder and CEO, Portworx
Murli Thirumale, co-founder and CEO, Portworx previously served as co-founder and CEO of Ocarina Networks, Inc. He also served as vice president and general manager, advanced solutions group, Citrix Systems, Inc. Thirumale holds an M.B.A. from Northwestern's Kellogg Graduate School of Management as an F.C. Austin Distinguished Scholar.
One way to measure the adoption of a technology is to look at what the analysts say. Gartner estimates that while only 30% of organizations are running containers in production today, that number will grow to 75% in three years. Another way is to look at the bets being made by the software companies with the most to gain, or lose, by shifting changes in technology consumption.
For the latter, we can look at VMware's announcement this week that they will bring containers and Kubernetes into the heart of their primary business, vSphere. This announcement coupled with two multibillion-dollar acquisitions to bolster its cloud native credentials — Pivotal and CarbonBlack — follows IBM's $34 billion acquisition of Red Hat for similar reasons. While CIOs have known for years that they need a "mobile strategy" or a "GDPR strategy," these enormous bets by two of the world's largest software companies is a big indication that they now need a "container strategy."
So what does a container strategy entail? At a minimum, it should be:
App Driven, Not Just Infrastructure-Focused
Even more than IBM's acquisition of Red Hat, VMware's announcement that it will support Kubernetes natively on vSphere is a major indication that value today is measured in apps, not infrastructure. The new competitive imperative for enterprises is moving from infrastructure optimization to automating apps and data with containers and Kubernetes.
Companies with the fastest app development will win. Not companies with only the fastest infrastructure. This is why OpenStack fizzled after so much hype — it was only focused on the infrastructure tier. Kubernetes, on the other hand, is about apps, and apps are where the business value lies. VMware understands this and it is getting into the app business fast.
Portworx is the leading provider of persistent storage for containers and is used in production by healthcare, global manufacturing, and telecom members of the Fortune Global 500 and other great companies. Learn about Portworx solutions for Kubernetes storage, DCOS storage & more at portworx.com.
The latest from Portworx by Pure Storage
Multidata Center, Multicloud Focused
The app battle won't be waged in a single data center anymore. Not only is the public cloud not going away, but enterprises will increasingly run their applications in multiple environments based on numerous factors such as the location of their customers, specific services available in each location (Google DNS search on GKE, Amazon Rekognition on EKS, Watson on IBM) and business imperatives.
Data-Focused
Apps cannot be separated from their data. Without data, Netflix is just a website. Without data, Google is just a funny name. A company's data IS their business and a container strategy needs to ensure that data is available, protected and secure across environments while being simultaneously available to the teams and individuals most able to extract business from it. Control and access can be at odds, but a smart container strategy can bridge these gaps when data is treated as a core strategic component.
As the CEO of a company that has carved out a leadership position in the container storage and data management market, I am seeing these changes in realtime. Our customers, including dozens of the world's largest Global 2000 brands and government agencies, are integrating an app-focused, multicloud and data-rich approach to containerization.
Rather than focusing on a small number of "stateless apps" as an area for innovation, our customers have embraced the idea that containers can make the biggest impact on their most important enterprise applications. That's why we offer solutions and tools to address some of the biggest barriers to container adoption to allow containers to be deployed in production with high availability, disaster recovery, data security and performance guarantees befitting our customer's most important digital assets.
We are delighted to see major vendors like VMware and IBM adopt Kubernetes as one of their core technologies and look forward to working with ever more CIOs to define their container strategies.
Want to talk container strategy? I'll be speaking at the TC Sessions: Enterprise event in San Francisco on Sept. 5. Hope to see you there.