Why the Cloud Wars Will Be Good for Your Business
As the cloud continues its march to prominence for enterprise workloads, cloud providers and enterprise application companies are beginning to partner as they bring solutions to market. In the latest news, Google and Salesforce have teamed up to provide Benioff's flagship product via Google Cloud.
This partnership is likely the first of many as enterprise IT evolves and the cloud wars rage on. And it is a telling early indicator of what enterprises should expect, and how they can navigate what will certainly be interesting times ahead.
The Role of Distribution Channels
The market dynamics around original goods and services and distribution channels are well understood. When the distribution channels are limited, then those with access to the market dominate. And when distribution channels are plentiful, the owners of the goods and services find themselves in the proverbial driver's seat.
We have seen this dynamic play out in retail, as Amazon and Walmart have risen to dominate the routes to customers, and in doing so have carved out strong retail businesses supported by their own brands. The same is true in the content space, with virtually every streaming service having built or bought production studios so that they can own both the content and the distribution.
The question is whether the trend will also play out with the cloud providers.
Cloud as Distribution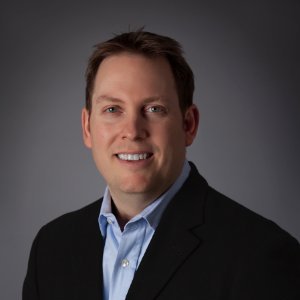 Mike Bushong
Mike Bushong is Vice President of Enterprise and Cloud Marketing at Juniper Networks. At Juniper, he has been responsible for driving Juniper's automation ambitions and incubating efforts across emerging technology spaces (notably SDN, NFV, virtualization, portable network OS, and DevOps). Most recently, Mike was responsible for Brocade's data center business as vice president of data center routing and switching, and then Brocade's software business as vice president of product management, software networking.
The public cloud is primarily thought of as a collection of resources. If it is resources that are key, then the cloud providers actually do own the goods and services. This is especially true when the consumer is a software-as-a-service (SaaS) player.
When the buyer is Netflix or Workday or Salesforce, then the cloud providers play the role of primary supplier. But the cloud wars are not going to be bounded by SaaS offerings.
For enterprises looking to take advantage of cloud, especially for mainline applications, the cloud more closely approximates a distribution channel. The good or service that is desired is the application, and the cloud is merely a means of getting to it. To the extent that it is a better distribution channel than buying and hosting the software directly, the cloud will continue to grow. But that growth will merely lead to the next natural evolution of the market.
Commodity Pricing in the Cloud
If the cloud becomes primarily a distribution channel for applications, once there are multiple good-enough channels, the cloud itself will face pricing pressure. We are already seeing Amazon Web Services, Microsoft, Google, and Oracle starting to more aggressively price their offerings.
As the balance of power shifts from distribution to applications, it is unlikely that any cloud will provide one-stop shopping for all critical applications
For now, though, the total demand for cloud exceeds the available capacity. As these cloud providers grow their workload capacity, they have to keep pricing relatively high so that they do not end up with more demand than they can service. As more cloud providers emerge and existing cloud providers build out additional capacity, there will be natural downward pressure on price.
As workload capacity predictably becomes a commodity, cloud companies will have to look elsewhere to bolster their business.
Applications as a Differentiator
In other markets, when distribution becomes a commodity, the distribution companies have to partner with the original suppliers to create a preference in their channel. Movie distributors and studios became fast friends. Recording companies and streaming services have come closer together. And it seems clear that clouds and applications are destined to walk the same path.
The Google and Salesforce partnership, while striking because it is one of very few so far, is likely just the beginning as the cloud battles heat up. Cloud providers will partner with application companies looking to get an edge in their own routes to market.
If the cloud providers end up creating a fractured application landscape, then enterprises will face profound decisions. Do you consolidate your cloud resources in a single cloud? Or do you let the applications dictate your cloud strategy, selecting those that are most critical to your business applications?
From Clouds to the Multi-cloud
It seems obvious that this will lead many enterprises to adjust from cloud to multicloud strategies. As the balance of power shifts from distribution to applications, it is unlikely that any cloud will provide one-stop shopping for all critical applications — at least in the short term.
Minimally, common applications from Microsoft and Oracle are likely to be available only in their clouds, as they look to gain a unique advantage over their competitors. And as we see with the Salesforce activity, other application owners will sign deals that strengthen their routes to market.
That said, over time, a fractured market benefits no one. Users have to manage the complexity and providers are limited in reach. So we will likely see the pendulum continue to swing as the market ultimately navigates towards an equilibrium point. Of course, when we get to that point, the discussion will shift to supplier management strategies, which will again strengthen the case for a multi-cloud future.
Google and Microsoft are sponsors of The New Stack.
Feature image: "The Unicorn is Attacked" (from "The Unicorn Tapestries"), South Netherlandish, 1495–1505, via The New York Metropolitan Museum of Art.