This Week on The New Stack: Kubernetes and the Single Sign-on
Mar 23rd, 2018 1:57pm by

This Week on The New Stack: Kubernetes and the Single Sign-on
Hello, welcome to The New Stack Context, a podcast where we review the week's hottest news in cloud-native technologies/at-scale application development and look ahead to topics we expect will gain more attention in coming weeks.
This week, we're joined by Joel Speed, a DevOps engineer at Pusher who is working to build the company's internal Kubernetes Platform. Speed has been writing a series of articles for The New Stack recently about how Kubernetes handles authentication and how to create a single sign-on experience for Kubernetes users. The team at Pusher has developed its own in-house single sign-on solution for its Kubernetes users that also offers more fine-grained access control. Speed spoke to us about the SSO set up at Pusher and how it came about.
We also spoke to TNS founder Alex Williams about The Linux Foundation's Open Source Leadership Summit, which Williams attended a few weeks back. He recorded several interviews at the event, which we've been publishing this week on our other podcasts, TNS Analysts and TNS Makers.
TNS Editorial Director Libby Clark hosted this episode, along with TNS Managing Editor Joab Jackson.
Links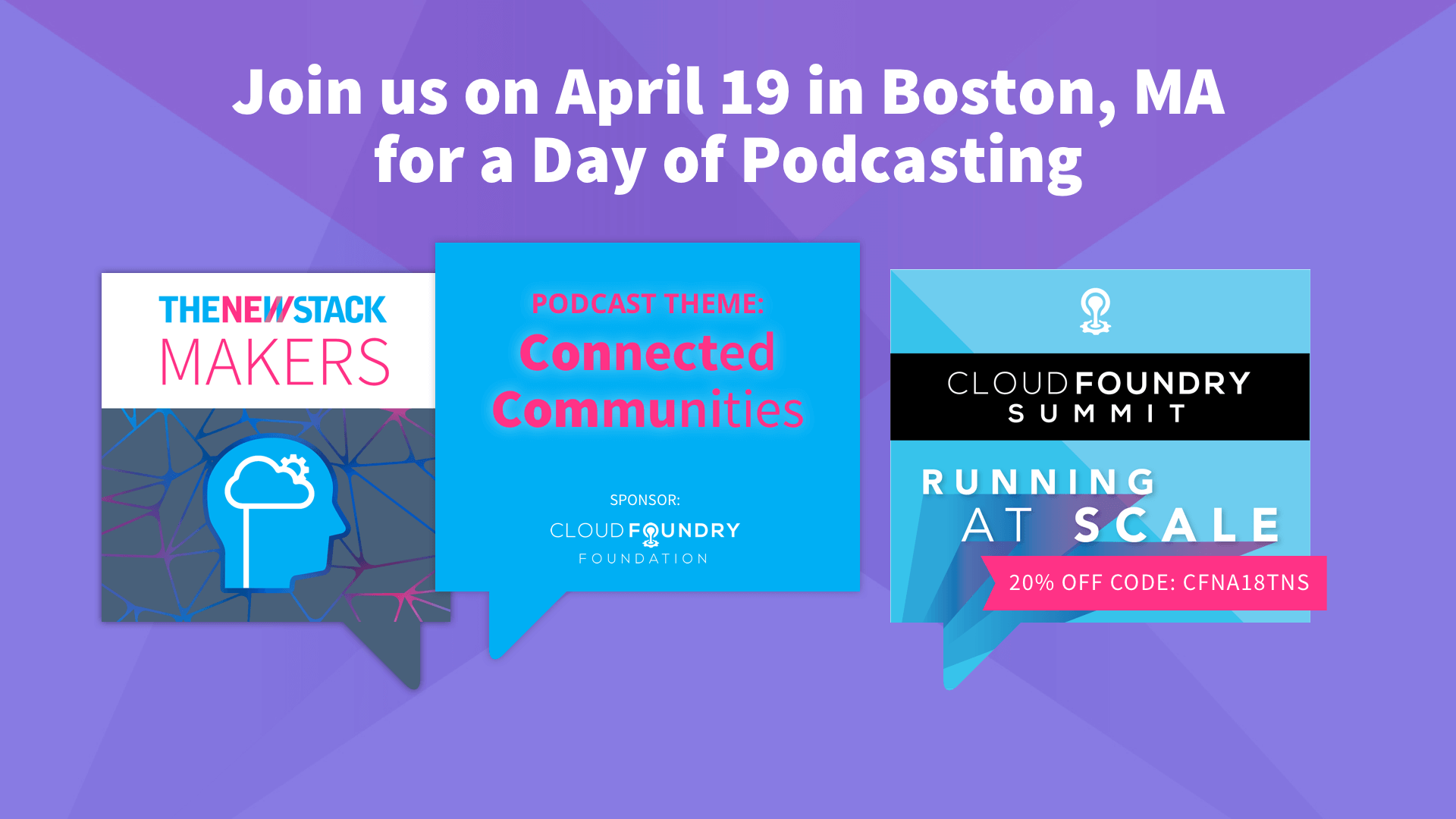 AppDynamics and The Linux Foundation are sponsors of The New Stack.
Feature image: Pusher.