Why Multicloud Orchestration Is Key to Evolving Enterprise IT
It's no secret that enterprise IT is going through an important transition; more and more companies are looking to migrate their workloads to the multicloud in hopes of greater agility and efficiency. But the dynamics driving that transition are not particularly well represented in most discussions. As mentioned, there is a push for greater enterprise agility, but there is also a simultaneous effort for applications that require specialized, fit-for-purpose infrastructure. And while these two things might seem completely separate, they actually force enterprise IT to go two different directions.
Serving two masters will lead many enterprises into an irreconcilable architectural position and would be a disastrous way to approach the migration to multicloud. To avoid this, companies should look to orchestration to allow both greater agility and specialization within enterprises.
Agility and Operational Diversity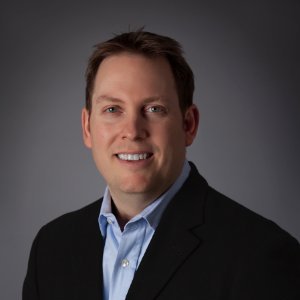 Mike Bushong
Mike Bushong is Vice President of Enterprise and Cloud Marketing at Juniper Networks. At Juniper, he has been responsible for driving Juniper's automation ambitions and incubating efforts across emerging technology spaces (notably SDN, NFV, virtualization, portable network OS, and DevOps). Most recently, Mike was responsible for Brocade's data center business as vice president of data center routing and switching, and then Brocade's software business as vice president of product management, software networking.
Simply put, variety is the bane of operational efficiency. Yet some of the most operationally sound IT environments on the planet — such as major cloud properties like Amazon, Google, Facebook, and Netflix — are known for their ability to manage vast swaths of infrastructure.
They are able to do so because they treat operations as the leading architectural requirement, intentionally driving diversity out of their infrastructure. Every server, every switch, every storage device looks the same, allowing these companies to standardize on a set of tools and processes that surround the infrastructure. This means optimization happens over the top of the infrastructure rather than within — putting agility first.
On the flip side, it's hard to imagine an enterprise that doesn't have scores of legacy applications running on equipment whose tenure likely exceeds the people responsible for maintaining it. The sometimes directionless, organic evolution of infrastructure over decades leads to an extremely diverse environment — and that diversity is at odds with the number one objective for virtually every enterprise.
Fit-for-Purpose Infrastructure
Additionally, as IT becomes more central and applications become more advanced, there is a need to support specialized requirements, carrying IT further down the operational diversity path.
For instance, the emergence of machine learning and artificial intelligence means application owners need to think how they leverage GPU farms to crunch data that feeds the algorithms that drive the business. Additionally, most enterprises are actively looking to leverage SaaS offerings that might be deployed across different public cloud environments. And even within a single public cloud environment, architecting for resilience means leveraging multiple instances to protect the enterprise from unplanned outages.
This means enterprises have to straddle two worlds: the legacy infrastructure that powers the business today and the go-forward technology required for the business tomorrow. But if diversity is bad for agility, how can enterprises strike a balance?
Orchestration as the Great Equalizer
In order to meet both needs, enterprise IT needs to allow for specialization while presenting a common operational framework. In networking, for example, there will absolutely be workloads that reside in both public and private clouds. And within the public cloud, there will be workloads distributed across multiple providers. Enterprises can take advantage of these pools of resources without fracturing their operations by incorporating an orchestration layer that can stretch across the varying environments.
The orchestration layer needs to be capable of translating intent into action, serving as a command center. For example, if the enterprise wants to turn up a resource, the orchestration layer needs to push policy and control out to the resource pool. The IT team should specify what they need in platform-agnostic ways, leaving the orchestration tools to translate that into the device and system-specific commands required to make it all work.
There are two requirements here: the abstraction of operations into a smaller set of intent declarations, and the ability to push the required actions out to a diverse set of resources. Either one without the other, and the model doesn't work. If enterprises have the intent but not the reach, they have to roll multiple solutions. If they have the reach without the intent, they have to manage everything through context-sensitive commands.
Orchestration as a Platform for Automation
This orchestration layer also becomes the platform for enterprise automation. The basic logic around automation is simple: see something, do something. This means actually placing an additional requirement on the orchestration layer.
Intent and translation handle the do something part of automation, but there is a dependency on the see something aspects if enterprises are going to be truly agile in a multicloud environment. Any orchestration platform will necessarily support end-to-end visibility as well, but only by pairing visibility and orchestration is a new operating model actually fully unlocked.
The Path from Here to There
In addition to adjustments to underlying systems and over-the-top management solutions, enterprises will have to evolve their operational practices. A change this comprehensive is going to require a thoughtful shift in how people go about their day-to-day jobs.
The migration to multicloud will take multiple steps. Enterprises that are serious about the transition will need to ensure they are using every opportunity — every expansion, every refresh — to introduce the systems, tools, and processes that make them more multicloud-ready. And involving the operations teams in the architectural discussions is a great way to start.
Feature image via Pixabay.