Portworx sponsored this post.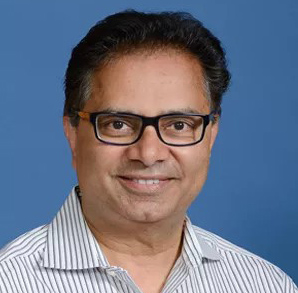 Murli Thirumale, co-founder and CEO, Portworx
Murli Thirumale, co-founder and CEO, Portworx previously served as co-founder and CEO of Ocarina Networks, Inc. He also served as vice president and general manager, advanced solutions group, Citrix Systems, Inc. Thirumale holds an M.B.A. from Northwestern's Kellogg Graduate School of Management as an F.C. Austin Distinguished Scholar.
IBM's offer to buy Red Hat last week caught many in the industry by surprise, but the move makes perfect sense. It positions IBM to play a leading role in Act II of the cloud.
Act 1 was about Infrastructure as a Service (IaaS), providing basic storage, network and compute, and we know how that played out. Amazon siphoned infrastructure spending away from hardware players like HPE, Dell and IBM, by providing compute and storage in a more cost-effective way.
But Act II, which is now under way, goes beyond basic compute to provide a true application infrastructure, with databases, analytics, message queues and machine learning/AI all delivered as services that are API-driven, containerized and orchestrated by Kubernetes. It is a hybrid world, in which enterprises are building this cloud native infrastructure in their own data centers as well as the public cloud. The Red Hat deal will allow IBM to straddle the two worlds with hybrid cloud application infrastructure.
IBM can use Red Hat's software to build out its own cloud services, combining capabilities like Watson, blockchain and DB2 with Red Hat's OpenShift, Ansible and other infrastructure software, to launch an effective challenge to the cloud incumbents. IBM is still a huge and trusted partner for many enterprises, and Red Hat will allow it to bring these customers back into the IBM fold as they embark on the next stage of their cloud journey.
True, AWS and the other cloud incumbents have started to offer these application services themselves, but it is not their expertise. IBM has far more powerful technologies in areas like analytics, AI and blockchain. Red Hat's software will allow it to fully leverage these services in the cloud, by providing the application infrastructure that ties them together. It doesn't hurt that IBM will also own the most developer-friendly cloud OS.
IBM has been relentless in its focus on data, which is the lifeblood of modern applications and the new currency for business. The power of analytics and machine learning lies in the quality and curation of that data, which is core to achieving insights and innovation. IBM's long history with DB2 and other data technologies will only strengthen its position in the cloud.
Portworx is also at the center of the data management revolution, with its leadership as the common data plane for Kubernetes across public, private and hybrid clouds. Increasingly, enterprises that win the technology arms race will be those that bring this cloud-like infrastructure to all aspects of their IT environment, both public and private, allowing them to build real-time data and application stacks that deliver insight and value to customers.
This cloud-everywhere model will drive technology in the years to come, and it's why the IBM-Red Hat deal makes such good sense. Businesses are running virtualization and containers on premises because they want the speed and agility that the cloud model offers. With Red Hat, IBM will have both the applications and the cloud infrastructure to lead in this hybrid world. It looks like a smart $34 billion bet.
Feature image via Pixabay.